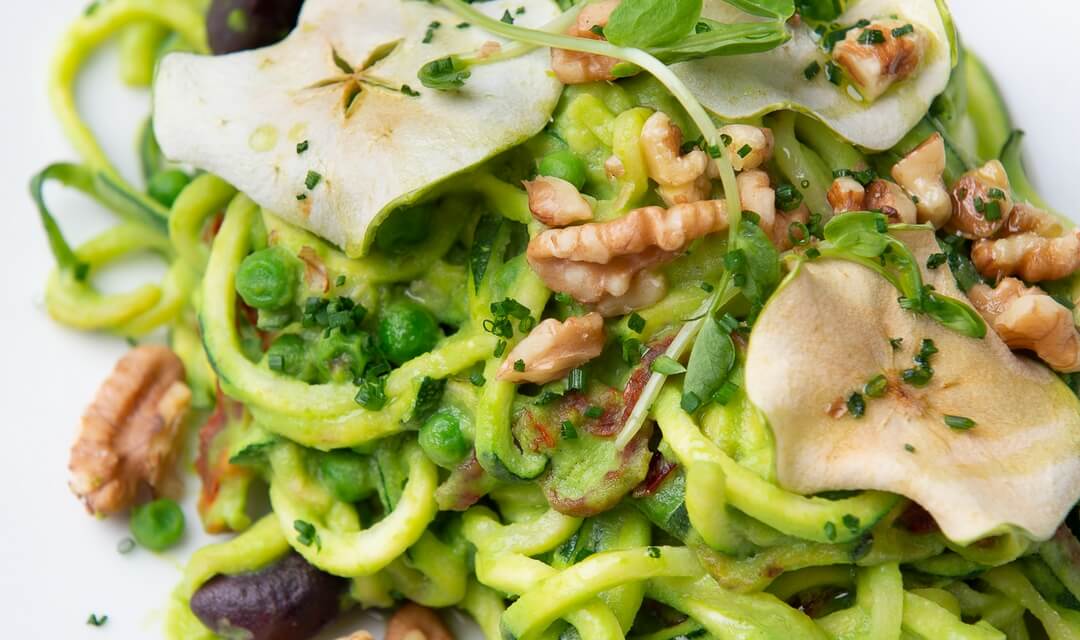 Italian vegetable dishes are savoury and healthy alternatives to meat-filled dishes. Many of these vegetarian recipes are flexible, since you can add a few extra elements to improve the dishes and make them more distinct. In some cases, you can even take an original recipe and give it a vegetarian spin, such as vegetarian pizzas, vegetarian pastas, or vegetarian spaghetti.
There are numerous delicious vegetable dishes found in your local Italian restaurant. Some flavourful dishes may even inspire you to travel to Italy and experience the food from its native home.
If you are looking for meat alternatives, here are ten delicious Italian vegetable dishes that you will love:
1. Mushroom Risotto
Made from Arborio Rice, this classic Italian dinner dish is made with the savoury flavours of dried and fresh mushrooms. You can add some parmesan and butter to make this dish a more wholesome meal. As you are cooking the dish, you can add a little wine to add flavour and prevent it from getting too dry.
2. Caprese Salad with Pesto Sauce
This is an easy-to-make salad, which has the colours of the Italian flag when plated. It includes a fantastic combination of flavours, freshness and textures with tomatoes, mozzarella and basil, and sweet balsamic reduction of pesto. This salad is easy to prepare and can be served at any time of day. It is a light and healthy vegetable dish to consume.
3. Grilled Vegetable Lasagna
The grilled vegetable lasagna features white sauce, crisp vegetables, layers of lasagna sheets, and lots of cheese. This delicious Italian vegetable dish is a filling treat to indulge in with friends and family. Its preparation is not tedious if you have all the ingredients needed and follow the recipes step by step.
4. Panzanella (Italian Bread Salad)
This is probably one of the easiest Italian vegetable dishes to make. Panzanella consists mainly of bread and tomatoes. However, one can add a few more optional foods to boost the flavours if they wish. Cut up your bread into pieces before mixing them with chunks of freshly cut juicy tomatoes. Then let it sit for half an hour to allow the flavours to soak in.
5. Eggplant Parmigiana
This dish is so heavy that you won't miss having meat. Layered with parmesan cheese and tomatoes, this casserole is a brilliant way to serve eggplants. It is not too complicated to prepare and can be served with crispy bread and rocket salad. The cheese makes the meal blend in well with the different layers, making it even more hearty and dense.
6. Pasta Alla Norma
The Pasta Alla Norma recipe was named after the opera Norma by the composer Vincenzo Bellini. It consists of tomato sauce, basil, fried and diced eggplant and salty ricotta shavings. The dish is mainly from Catania in Sicily. Aubergine was often used as a substitute for meat when meat was scarce.
With the help of a salt rub and fresh ewe's milk, ricotta becomes hard, flavorful and crumbly cheese suitable for eating. You can also try dressing the dish with tomato sauce, zingy eggplant, and ricotta salatais dusted over the pasta.
7. Tortelli Di Zucca
Northern Italy boasts a large variety of egg-dough stuffed pasta, including this savoury vegetarian tortelli. It is made with cheese, crumbled amaretto biscuits, eggs, mostarda, and roasted pumpkin. This Italian vegetable dish is the most popular in Ferrara, North Italy. Combined with ricotta and spinach, and a mixture of fillings such as mushrooms, artichoke or brown butter dressed cheese, Tortelli is a perfect alternative to the meat-filled tortellini.
8. Gnocchi Alla Romana
This vegetable dish is less known compared to the potato gnocchi. Hailing from the region of Lazio, it originates from traditional Italian cuisine that makes use of ingredients like semolina.
The dish is prepared by mixing milk, butter, semolina, grated parmigiana, ground nutmeg, beaten eggs, salt and black pepper, to make a thick dough. Flat discs are cut from the dough, which are then put together on a greased oven pan dusted with substantial amounts of grated parmigiana and butter before baking.
9. Maccu
With its roots from southern Italy, this dish is prepared with dried and crushed fava beans. The use of pureed fava beans is a tradition from the ancient Roman times. This dish is often served as a soup on its own. However, maccu can also be employed as an ingredient in other dishes, where it can be added to other legumes and chestnuts. This is used to make the Maccu di San Giuseppe, which is served on the Italian Father's Day, especially during the festivity of Saint Joseph.
Fava bean puree is served with boiled bitter dandelion greens and a drizzle of olive oil in Puglia. The bitterness of the cicori is countered by the creamy texture and sweetness of the pureed fava beans.
10. Insalata Caprese
This Italian vegetable dish is made with buffalo mozzarella, fresh basil, ripe tomatoes, 3-ingredient caprese drizzled with olive oil and a dash of salt. It is a go-to summer dish for almost every Italian. For better results, use fresh mozzarella instead of the low-moisture product sold abroad.