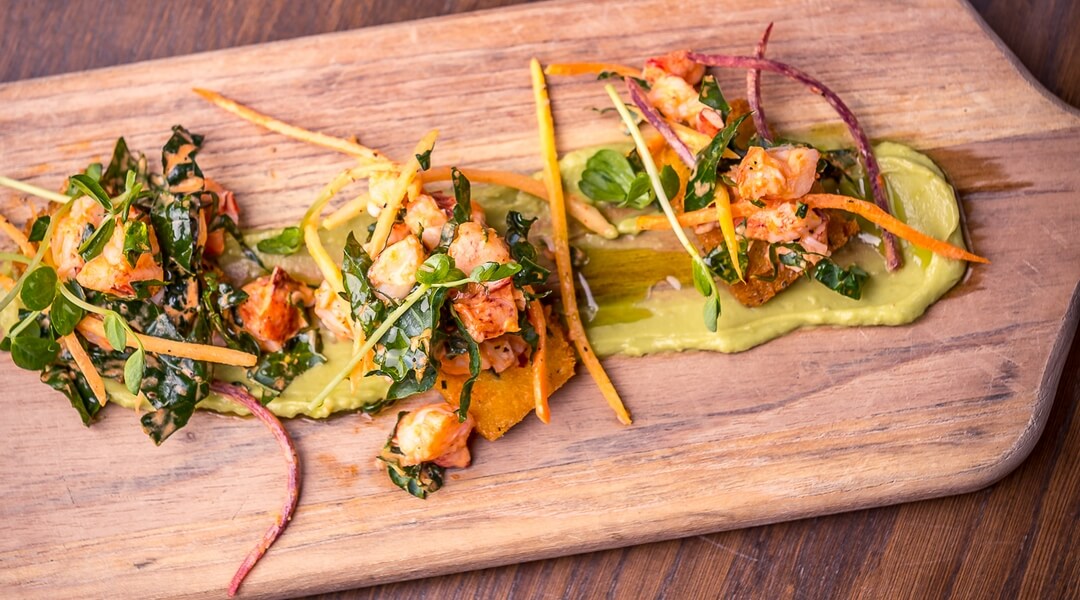 The 11 Best Italian Appetizers Ever
Italian cuisine is popular all around the world, particularly because there is so much diversity in the selection of foods. From pastries and desserts to pasta and pizza, you will find an abundance of delicious foods with different tastes and flavours. No matter what you order from the restaurant menu, you are sure to discover some exciting dishes that will suit your preferences.
Before you get to the main course, you might be interested in sampling several of the iconic Italian appetizers. These delicious delicacies are wonderful for kicking off your meal and get you in the mood to enjoy the other Italian food.
Here are the 11 best Italian appetizers ever:
1. Carbonara Arancini
These authentic Italian appetizers are essentially crisp rice balls with creamy pancetta, parsley and pecorino filling. Other ingredients needed to prepare this delicacy include all-purpose flour, milk, red pepper, plain dry breadcrumbs and chopped mint, which can be accompanied by coarse sea salt for garnishing.
The preparation required for this dish is an easy 6-step process. Upon completion, you can enjoy your carbonara arancini with a lively, full-bodied chardonnay.
2. Chopped Italian Salad
This salad is delicious, especially if you are a fan of vegetables. Antipasto ingredients are sliced and mixed with the dressing ingredients in a bowl to make a tasty chopped salad.
When preparing this dish, go for prosciutto instead of pepperoni. You may use drained and rinsed canned chickpeas instead of the artichoke hearts. Diced provolone cheese would also make a great addition!
3. Pan-fried Scamorza with Arugula Salad
If you loved the chopped Italian salad, this Italian appetizer would not disappoint. Scamorza, an Italian cow's milk, is put to give it that irresistible crust. The arugula salad, on the other hand, is composed of plum tomatoes, oregano sprigs, arugula leaves, white and red vinegar and vegetable oil.
You may also include two pestos, which can either be covered or refrigerated and then brought to room temperature right before serving.
4. Bruschetta of Spring Vegetables
The biggest huddle most people face when preparing dishes containing vegetables is how to preserve their colour, texture and sweetness. In most cases, the vegetables are usually overcooked, and this may happen to you just at the exact moment when you are trying to showcase your prowess in the kitchen. Fortunately, there is a solution. All you need to do is simply stew the vegetables with garlic, onions and olive oil. Then, allow these ingredients to cook in their own water gradually.
Since different vegetables require different cooking durations, you should add the next vegetable after the previous one has cooked just enough. This method allows the vegetables to soften slightly while maintaining its crunchiness. It also ensures the flavours remain distinct and still blend harmoniously with other flavours in your dish. They are best served when lukewarm.
5. Bruschetta with Pickled Okra
This Italian appetizer is ideal during summer and is quite easy to prepare. Simply combine okra, onions, garlic, tomatoes, olive oil, basil and balsamic vinegar in a bowl. Then, add salt and pepper to the mix. Cover and refrigerate the mixture for at least 30 minutes as you prepare the baguette by slicing it diagonally.
Apply olive oil on each piece and toasting the bread for about five minutes until it begins to brown. Once done, serve the okra mixture on the freshly toasted baguette and you are good to go.
6. White-bean and Prosciutto Bruschetta
With this appetizer, each strip of prosciutto is toasted and topped with creamy white beans and crisp red onions. You might also consider serving it with the bruschetta duet to make a tasty trio.
7. Ricotta and Roasted Tomato Bruschetta with Pancetta
This is a colourful mixture made up of multicoloured cherry tomatoes, bruschetta, garlic cloves, pepper, sage leaves, pancetta slices, fresh ricotta cheese and country bread.
8. Autumn Fritto Misto
As the name suggests, this appetizer is prepared during the autumn season, but can also be prepared with whatever produce is available during any other season. In the fall, it can be made using mushrooms, zucchini and apples that are fried to a crispy extra-light. The crispy and light feel can be created by adding whipped egg white and sparkling wine. It is best served when hot wrapped in a paper cone.
9. Potato Focaccia Rolls
These yummy Italian appetizers are made from dough. They can have different toppings according to the seasons, including potatoes, rosemary, tomatoes or even feta. While the dish may take up to an hour to prepare, it is worth the effort. Best of all, the potato focaccia rolls complement well with almost every Italian dish.
10. Grilled Antipasto with Garlicky Bean Dip
Most people are suckers for grilled meat. Now, imagine all that juiciness on vegetables accompanied by grilled marinated mozzarella balls, otherwise known as bocconcini. The vegetables are wrapped in fillets and white beans dipped in a garlicky paste.
Ensure you eat the bocconcini hot-off-the-grill, so it easily spreads on the bread and oil the grate lightly before grilling the bocconcini.
11. Double-Grilled Antipasto Sandwiches
You can never go wrong with this type of sandwich. It is prepared by first grilling the provolone wrapped with prosciutto, and later sandwiching the provolone on a double-grilled baguette. It is an easy two-step process.