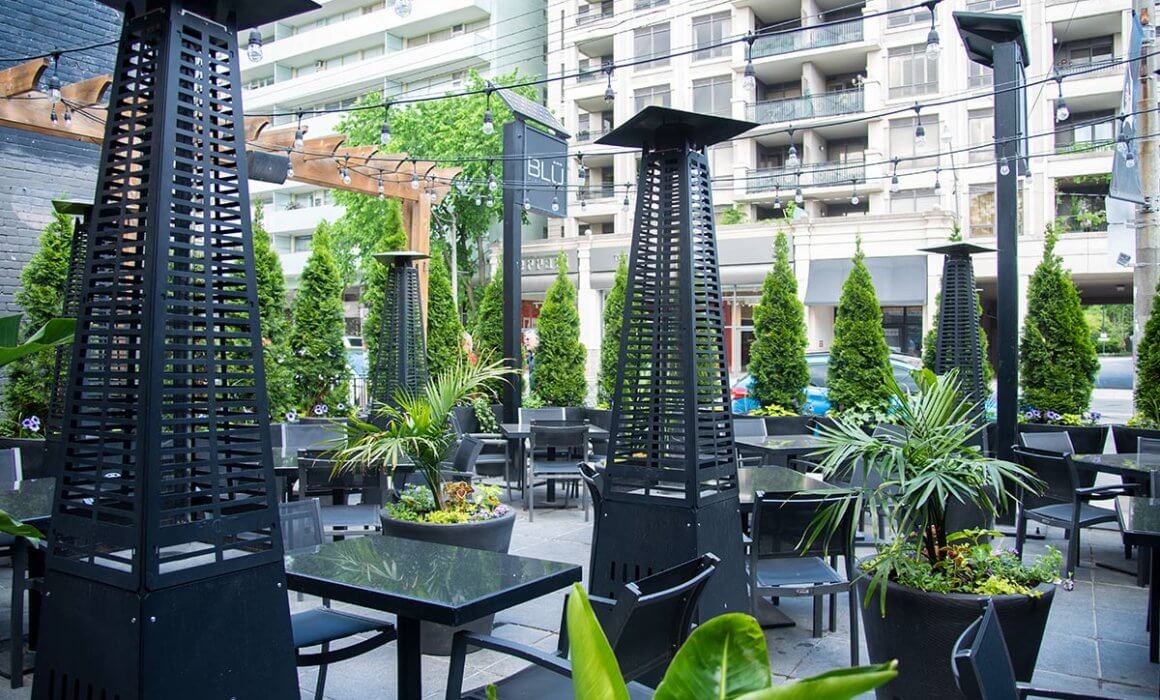 Now that the sun is generous in Toronto, it's time to enjoy all the outdoor stuff you have been putting off. Things like sitting in patio restaurants in Toronto downtown, enjoying the breeze, and appreciating the pleasant weather, there's quite nothing like it. 
Are you looking for the best patio restaurants in Toronto downtown? We got your back. 
Best patio Yorkville Toronto Alfresco dining: 5 places you must try
1.Blu Ristorante
If you're looking for the best patio restaurant in Toronto downtown offers, it has to be Blu Ristorante. Whether you choose to sit on the lush and vibrant patio, wine bar, or indoor area, the place promises a good time. This Italian restaurant's menu is a perfect balance of classic authentic dishes and contemporary ones, so it appeals to everyone equally. The beautiful ambiance, coupled with live music, makes your dining experience all the more refined and enjoyable.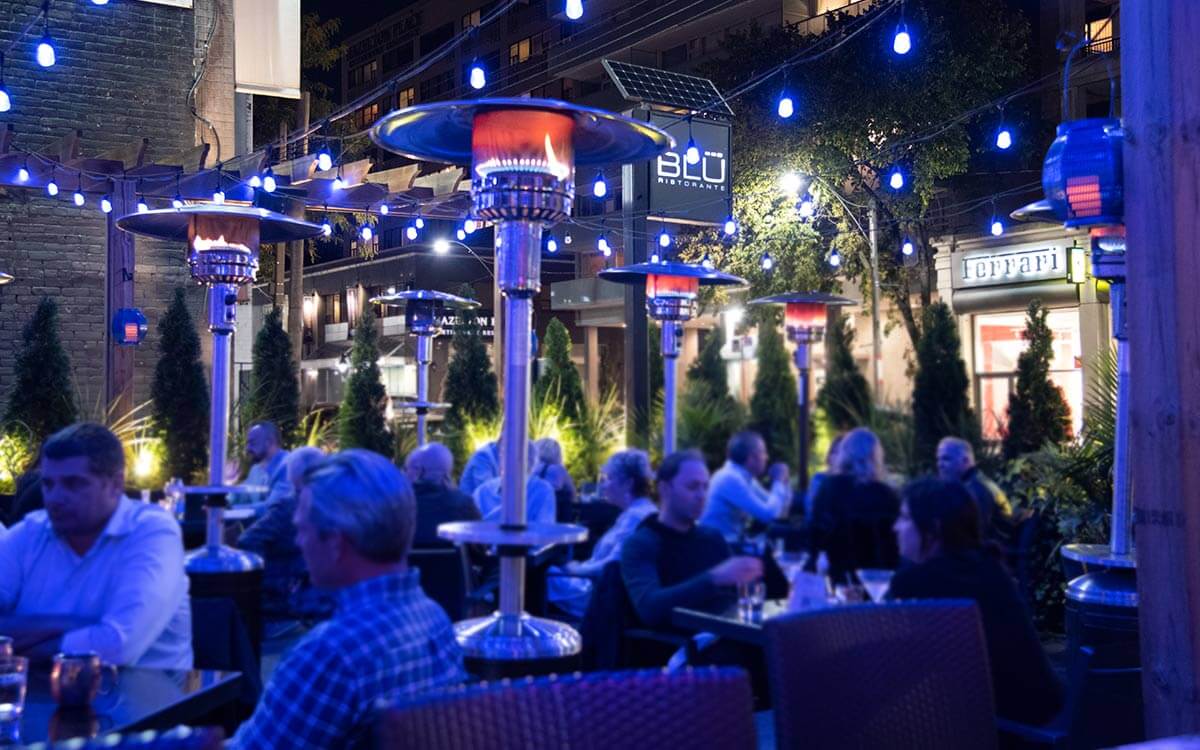 2. Falcon SkyBar 
Love to enjoy the city's skyline while relishing your favorite drink and appetizers? Falcon SkyBar would be a great place to spend your weekend evening. Located at the top of Hotel X Toronto, here you'll get a three-level rooftop (The Perch, The Nest, and The Peak), and a view of the stunning Lake Ontario to keep you company. 
Location: 111 Princes' Blvd
3. Bellwoods Brewery
This Ossington brewery is a great place to chill after a busy workday with a cozy ambiance, easy-going vibe, and a cool patio. The patio seating area looks exceptionally pretty in the evening, with the lights brightening up the lush decor. Besides their wide variety of food, you'll also enjoy some really good beer here. 
Location: 124, Ossington Ave
4. Trattoria Nervosa
To have the best patio dining experience in Yorkville, Toronto, you must visit Trattoria Nervosa. This Italian restaurant is located in a yellow house by Yorkville Avenue, serving authentic Southern Italian delicacies. Its patio feels homely and warm – a great place to hang out with friends, have interesting conversations, and unwind. 
Location: 75, Yorkville Ave
5. Amsterdam Brewhouse
While speaking of the best patio restaurants Toronto has to offer, you simply cannot miss out on the Amsterdam Brewhouse. The patio is spacious with ample open space, so you can easily hang out with your entire gang. Sip on your glass of beer and enjoy the unobstructed view of Lake Ontario – sounds like a perfect weekend plan!
Location: 245 Queens Quay W
So what are you waiting for? Head over to these places, and create some happy memories this summer! 
To book a table or request a reservation for your next event at Blu Ristorante, feel free to reach out right away!