---
---
---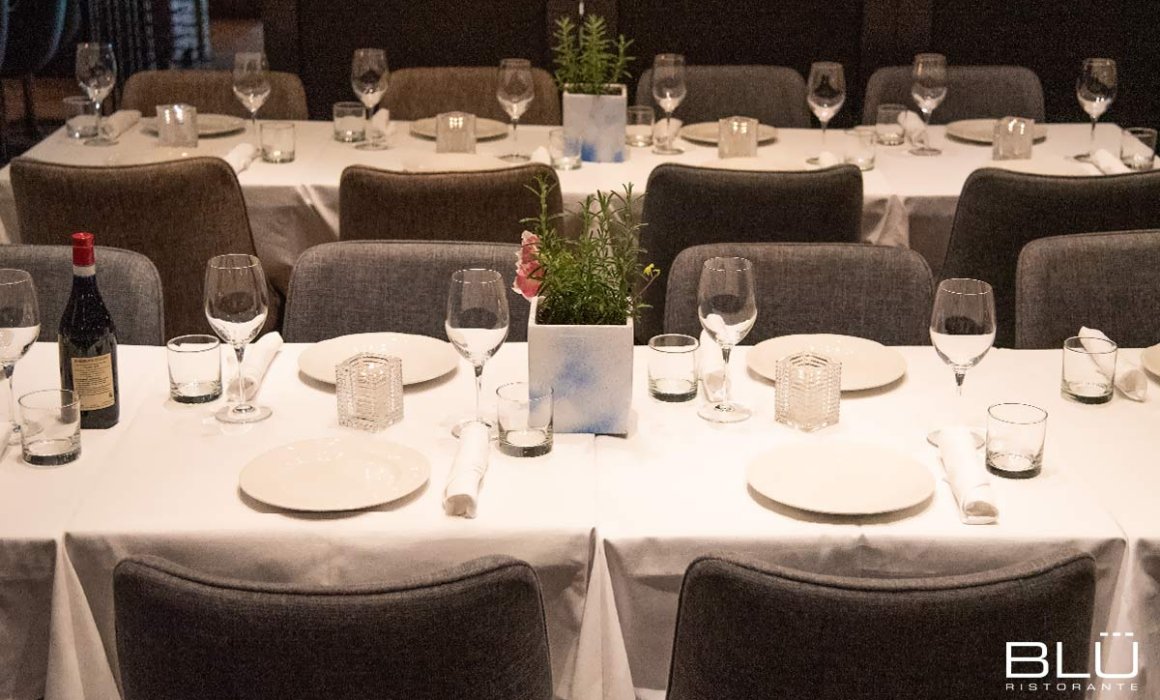 When you're planning to celebrate a special occasion with your friends and family, the first step is to find the right venue. While traditional venues like restaurants and banquet halls have a lively atmosphere, they may not always offer the level of intimacy you'd want. This is where private dining rooms come into the picture. They offer a perfect setting for your celebrations, where guests can enjoy personalized service, privacy, and an unforgettable dining experience.
What makes private dining rooms a great choice?
Keep your celebration private
Unlike the usual restaurant space, private dining rooms are designed to offer guests privacy to enjoy their celebrations without any interruptions or distractions. Whether you're celebrating a milestone birthday, an anniversary, or a romantic dinner, a private space ensures that the focus remains solely on the occasion and the people involved. This intimacy allows your guests to connect with each other, spend quality time, and create lasting memories.
Personalized service
From dedicated staff to custom menus, private dining spaces offer a high level of attention to detail and customization. You can work closely with the chef or event planner to create a personalized menu that caters to your specific preferences and dietary requirements and deck up the venue according to your taste and preferences. This approach ensures every aspect of the dining experience is tailored to your desires, resulting in a truly exceptional celebration.
Flexibility
Unlike larger venues, these intimate spaces are designed to accommodate small to medium-sized groups. This flexibility makes way for a more intimate gathering, where conversations flow freely, and every guest feels valued and included. Whether it's a family reunion, a business dinner, or a romantic proposal, the compact size of the private dining room ensures that the atmosphere remains intimate and cozy, fostering a sense of togetherness and building deep connections among the guests.
Blu Ristorante: The ultimate private dining experience in Yorkville
If you're in and around Yorkville, Toronto, and looking for a private dining experience, you must try Blu Ristorante. They offer private rooms for dinner from Sunday to Thursday and lunch for every day of the week. Their excellent Italian cuisine, luxurious decor, helpful waitstaff, and warm ambiance will surely make your occasion all the more special. Book your reservation here.
Final thoughts
If you're someone who loves intimate celebrations where you can be yourself unabashedly and have a gala time with your close-knit circle, a private dining room would be perfect for you. It also works great for official events, in case you want to have a private discussion over lunch or dinner with your clients. The idea behind private dining rooms is to offer you privacy while also giving you all the services of a full-fledged event venue. You can customize the menu, change the decorations if it's permitted by the restaurant, and most importantly, pay attention to each and every guest and develop meaningful connections. So the next time you plan a cozy get-together, skip the usual restaurant seats and reserve an exclusive dining room instead!
---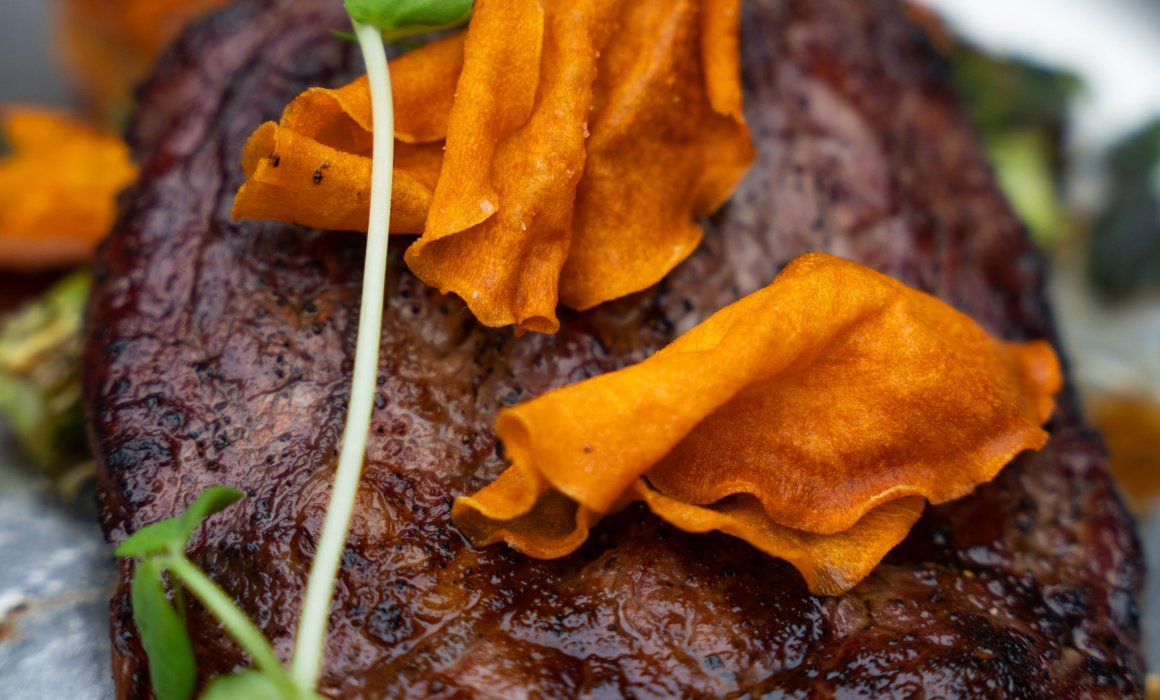 Picture this: an evening aglow with soft, warm lighting; the scent of delectable dishes wafting through the air; the gentle strains of live ambient music creating an enchanting backdrop. What's even better? All of that is happening in a private dining room with your loved one.
So, if you're seeking an unforgettable date night experience, you must consider private dining. Whether it's the allure of a hidden garden oasis, the intimate sophistication of a wine cellar, or the sky-high elegance of a rooftop venue, the realm of private dining offers endless possibilities. Ready to learn more? Here are private dining options for your next date night.
Intimate Indulgence at Blu Ristorante, Yorkville
For those who understand the art of crafting an unforgettable evening, Blu Ristorante in the heart of Yorkville beckons. This contemporary Italian haven doesn't just offer a meal; it also presents an experience. Picture yourself stepping into a private room adorned with warmly lit stonewalls and grand mirrors. Cozy leather seating welcomes you while the soft glow reflects off crisp white-linen table settings. This intimate space accommodates ten to 26 guests, making it perfect for a private celebration or an intimate dinner for two. The romance is palpable, and the restaurant's modern Italian cuisine is a journey for the senses.
The Skyline Oasis: Rooftop Private Dining
Want to take your girlfriend or wife somewhere elegant and romantic for your anniversary date? Rooftop private dining venues in Toronto offer a breathtaking panoramic view of the cityscape, creating a mesmerizing backdrop for your evening. Whether you choose a sleek, modern rooftop lounge or a charming terrace tucked away in a hidden corner, the city's twinkling lights provide a captivating atmosphere. Imagine savouring gourmet dishes while immersed in the ethereal glow of the skyline—a memory etched forever in your heart.
Vintage Charm: Wine Cellar Dining
Step into a world where history and luxury intertwine. Wine cellar dining offers an intimate and cozy ambiance reminiscent of a bygone era. Surrounded by walls adorned with carefully curated wines, you and your partner will relish in the charm of old-world elegance. Indulge in a carefully crafted menu that complements the diverse array of wines at your fingertips. As you explore the symphony of flavours from your dry-aged steak or glass of exquisite wine, you'll find that each sip and bite tells a story, enriching the narrative of your date night.
Garden Serenity: Private Garden Lounges
Is your partner a huge plant lover? Surprise them by letting them escape the urban hustle and retreat to a haven of tranquillity. Private garden lounges immerse you and your partner in nature's embrace, where lush greenery and the soothing sounds of the outdoors set the stage for an intimate dining experience. As you dine under a canopy of stars, the world's worries melt away, leaving only the company of your loved one and the delectable dishes before you. It's a serene escape that captures the essence of both romance and relaxation.
Cultural Fusion: Ethnic Private Dining
Transport yourselves across continents without leaving the city. Ethnic private dining experiences blend the allure of diverse cuisines with the intimacy of a private setting. From the vibrant spices of Indian cuisine to the delicate flavours of Japanese fare, these dining options in Toronto and nearby cities open doors to cultures and traditions around the world. These are perfect date ideas, especially if you and your boyfriend or husband are both foodies-slash-wanderlusts. Go and immerse yourself in your next dining adventure!
The Bottom Line: Private Dining Is Perfect for a Romantic Evening
The world of private dining unveils a tapestry of experiences, each thread woven with romance, indulgence, and exquisite flavours. Whether you find yourself captivated by the elegance of Blu Ristorante in Yorkville, enchanted by the city lights atop a rooftop venue, drawn to the vintage charm of a wine cellar, embraced by the serenity of a private garden lounge, or intrigued by the cultural fusion of ethnic dining, there's a canvas of choices awaiting your touch. These evenings aren't just about dining; they're also about crafting memories that will be cherished for a lifetime. Start planning your private dinner today!

Want to learn more about Blu Ristorante's private dining option? Give us a call now.
---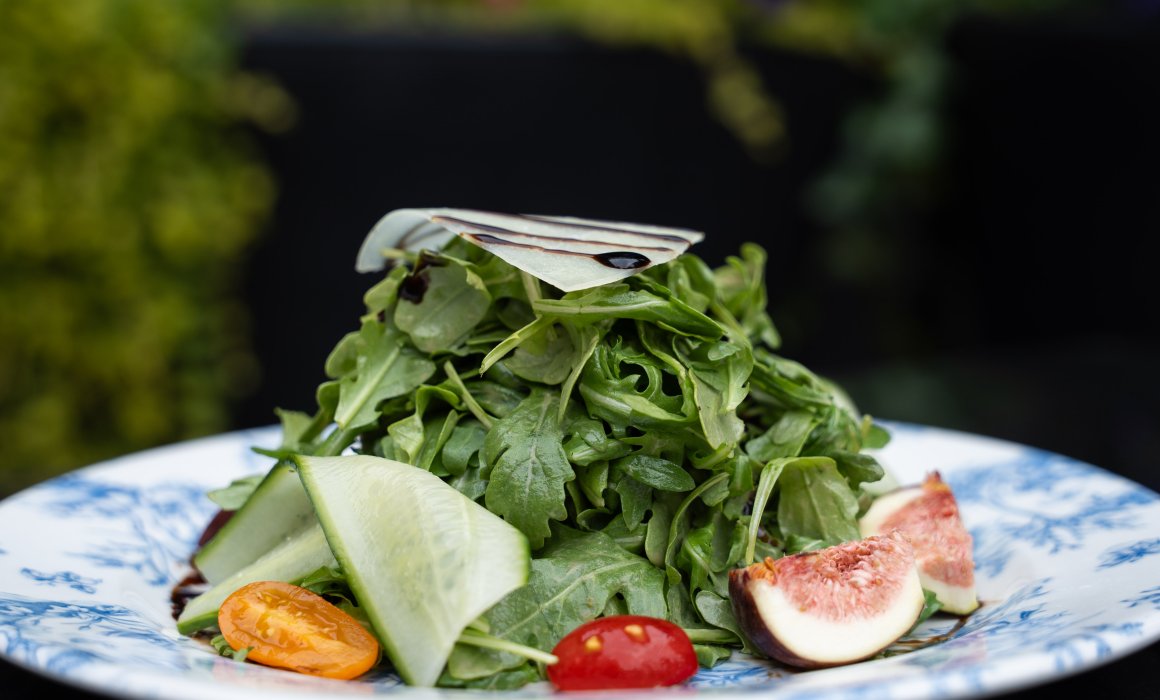 There's a reason your wedding is called the "big day." It is, after all, a canvas onto which you'll paint cherished memories that will surely last a lifetime. So, it has to go well. And among the myriad decisions, none is as pivotal as choosing the perfect venue for your wedding reception. This choice sets the stage for the ambiance, the culinary experience, and the overall magic. Today, let's navigate the key considerations to help you find the best venue for your wedding reception.
Reflect on Your Style
The venue you choose should be a reflection of your style as a couple. Are you drawn to the elegance of a classic ballroom, the rustic charm of a countryside setting, or the urban chic of a contemporary Italian restaurant? As you explore wedding venue options, envision how each venue complements your event theme and personal preferences. Your chosen reception venue should serve as a backdrop that speaks volumes about your love story.
Set the Right Atmosphere
The ambiance you wish to create is paramount. Consider the mood you want to evoke—whether it's an intimate and cozy gathering, a grand celebration, or something in between. Elements like lighting, decor, and floor layout contribute significantly to the wedding atmosphere. When checking out wedding venues, walk through the spaces with your vision in mind, imagining how each corner could transform to encapsulate your special day.
Consider Culinary Excellence
A wedding reception isn't just about celebrating; it's about savouring every moment, including the culinary journey. Explore the venue's catering options—from delectable appetizers to the grand finale of a wedding cake. A curated menu that showcases delectable dishes and considers guests' dietary preferences can elevate the overall experience.
Plus, don't forget that food helps set the tone for your wedding event. Whether it's a formal sit-down dinner, a casual buffet, or a trendy food station setup, the catering style or restaurant service can reflect the couple's personality and the overall theme of the wedding.
Examine Logistics and Accessibility
Logistical aspects can make or break your day. Consider the convenience of your chosen wedding venue for both you and your guests. Adequate parking, nearby accommodations, and ease of access are factors that contribute to a seamless celebration. More importantly, accessibility ensures that your loved ones can share your joy with ease and comfort.
Balance Between Capacity and Intimacy
Strike the right balance between guest capacity and intimacy. A venue that's too large for your guest count might feel cavernous, while a cramped space could inhibit mingling and dancing. Consider how the venue's layout accommodates your guest list, ensuring everyone feels included in your momentous occasion. Experiment with different seating arrangements and floor layouts to see the venue's true capacity. Keep that in mind whether you're eyeing a contemporary restaurant, hotel function room, or rustic barn as your venue.
Ask About Personalization Possibilities
The ability to infuse your personality into the venue can elevate your celebration. Explore whether the venue allows you to bring in your preferred vendors, add personal decor touches, or customize elements that matter most to you. Be sure to straighten out such details days before the wedding to avoid unnecessary stress and issues on the big day.
Consider the Weather
Planning an outdoor wedding celebration? The weather on the big day may be beyond your control, so ask whether the venue has backup plans in case of inclement weather. Flexibility in handling unforeseen circumstances can provide you with peace of mind, knowing that your wedding day will be beautiful regardless of the elements.
The Bottom Line
In the end, the wedding venue you choose should resonate with your heart and fulfill your vision for your big day. Let your story unfold against a backdrop that feels like a true reflection of your love and ticks off your checklist for a practical and reliable reception area.
Experience Elegance at Blu Ristorante
Imagine a wedding reception that combines timeless elegance and unparalleled accessibility with contemporary sophistication and personalization possibilities. Blu Ristorante in Yorkville is not just a venue; it's an experience tailored to your desires. With intimate private rooms, warmly lit ambiance and exceptional Italian cuisine, Blu Ristorante sets the stage for a celebration that mirrors your love story. The fusion of romance and culinary excellence creates an enchanting backdrop, ensuring your big day is as unique as your love story.
Discover the perfect canvas for your celebration at Blu Ristorante. Give us a call today!
---
---