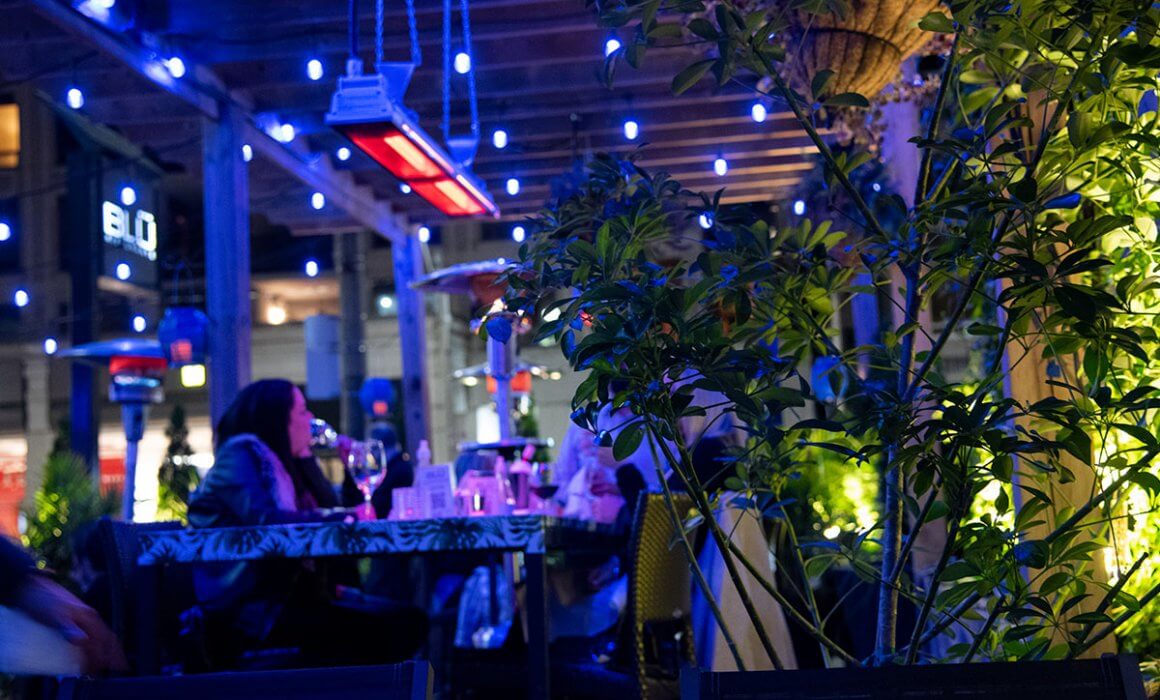 My sister and I decided to dine out in the area. We had noticed the big tent on  this property and were so excited about dining out. The patios have just opened, but I think everyone in the area was ready for a gourmet feast. Do make a  reservation. The tables are well spaced. There are many large heaters and even  though we were indeed wearing a coat it was all so comfortable. We were warmly  greeted at the front and the service continued to be outstanding throughout our  wonderful dinner. The servers all seemed to drop by and 'check in.' it was so  friendly and welcoming. Thank you, Michael, for your outstanding service. He was  so willing to satisfy and was a delight. The menu offered a variety of tasty options. 
You could enjoy a drink (or two) and have a light fare. The Antipasti Selection would make for a choice of appetizers. Prosciutto di Parma, Soppressata or  Capicollo are just a few of the charcuterie suggestions. I was interested in the  Aged Gouda, Parmigiano Reggiano and Manchego. If you decide on several  courses you may choose to begin with the Zuppa Del Giorno. Grilled Calamari with pepperonata, olives, capers, chili olio and arugula is listed as a starter.
Ahi  Tuna Tartar with saffron leek fonduta, roasted pistachio, truffle aioli, sweet  potato chips is enhanced with sesame vinaigrette. The Insalate suggestions all  were so tempting. Ontario Burrata with balsamic pearls, basil, medley cherry  tomatoes, roasted beets and a salsa verde is a creative choice. Arugula combined  with Ricotta salata, cucumber, black figs, with a balsamic reduction and raspberry  vinaigrette is tempting. 
My sister enjoyed the Roasted Cornish Hen with parsnip puree, braised red  cabbage and gooseberry chicken jus. It was so creatively plated and she enjoyed it  immensely. The Roasted Atlantic Salmon with parsnip puree, beluga lentils and  barley with rapini and chive oil was my superb choice. The salmon was exquisite.  It melted in my mouth. The creative vegetable selection was tasty and so enjoyed.  Wood Oven Roasted Australian Rack of Lamb is served with rapini, parsnip puree  and mushroom veal jus.
I was tempted with a Gluten Free Pasta. Next time for sure. Tomato Braised Beef Cheek Ragu with wild mushrooms, sweet potato and potato gnocchi includes  fresh basil. I can almost taste this in my mind. Linguine Aglio e Olio, chili shrimp,  calamari and mussels is served with arugula.  
Several Sides would make for a tasty vegetarian meal. Sweet Potato Ricotta Gnocchi and the Zucchini Fritters with truffle oil sound tempting to me. 
My sister wanted Biscotti for dessert. Unfortunately they were out of them on  this occasion. They offered a Tiramisu instead. A beautifully decorated plate was  presented. Someone had ordered it and changed their mind because the plate  was all decorated for a birthday. No, it was not my sister's birthday but the plate  drew a lot of attention. Everybody who went by wished her a happy birthday. We  had quite a laugh 
Every bite was perfection. I can't wait to return. Apparently Blu will be opening  soon for lunches and brunches. I will be there. It was a memorable evening. How  great to be once again on a patio enjoying such perfect cuisine.