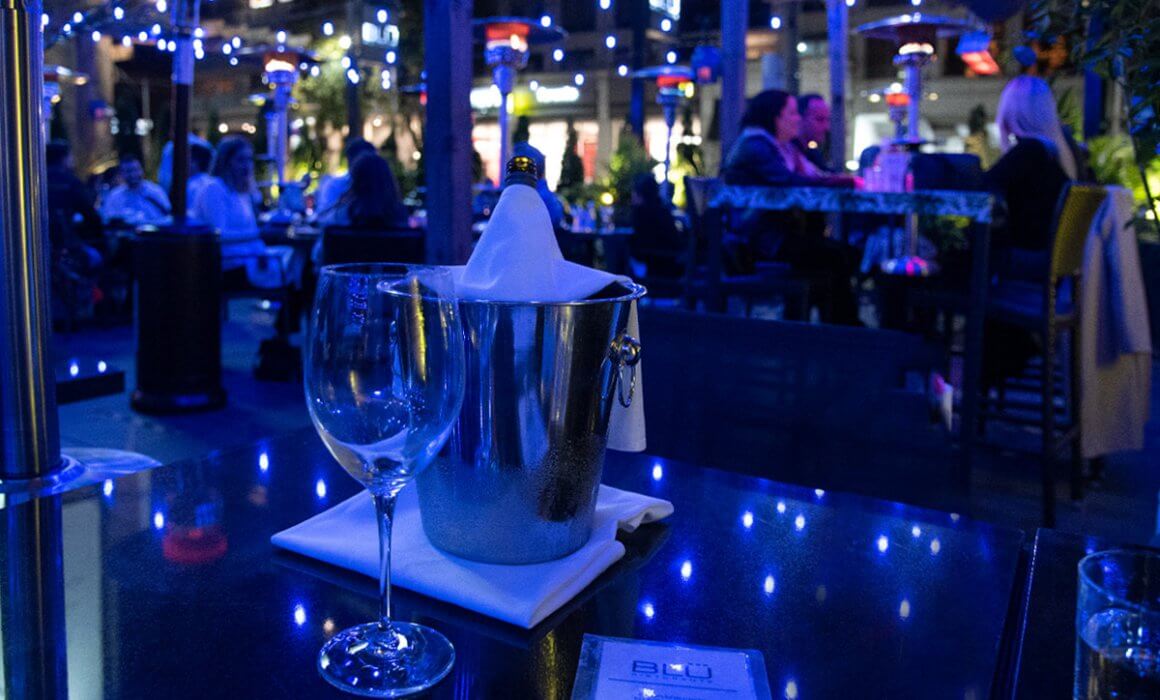 The holiday season is here, which means it's time to start planning for your office party. Toronto is buzzing with restaurants, pubs, and clubs, but when it comes to a corporate party, you want to pick the best venue to make sure your colleagues have a memorable experience.
Here are the 10 best Toronto restaurants you can consider to host your upcoming holiday party. 
1. Blu Ristorante
Located on Avenue Road, Yorkville, Blu Ristorante is an exquisite Italian restaurant, offering lip-smacking food, a tasteful interior, and a dedicated space available for hosting private parties or events. The exclusive menu created by Chef Eric Bucher, Pradhan Jan, and the team gives you the taste of authentic Italian cuisine with a contemporary touch. This place has a capacity of hosting 110 guests, which makes it the perfect venue for your upcoming office holiday party. 
2. Sassafraz
Sassafraz is situated in the heart of Yorkville, boasting a beautiful interior and a soothing ambiance. You could choose to dine inside with your colleagues, enjoying the greenery on the walls, or you can host your party in the outdoor dining area on the patio. Here you can enjoy Canadian cuisine from Sassafraz's seasonal menu curated by chef Geoff Webb. 
3. Momofuku
Another great place for hosting a corporate party in Toronto would be Momofuku. Situated on University Avenue, Momofuku impresses guests with its stunning interior, Asian cuisine with a modern touch, and a wide variety of options available on the menu. There are 3 levels of seating arrangements available—Noodle Bar, Nikai, and Kōjin. They are suitable for office parties with up to 120 attendees. 
4. New Orleans Seafood & Steakhouse
If you have a small number of attendees for your upcoming Christmas or new year's party, New Orleans Seafood & Steakhouse located on Scarlett Road, Toronto, would be a great option. The aesthetic interior and the melody of jazz tunes put you in a good mood instantly. Their menu consists of fresh seafood, pasta, desserts, wine, and more. The place is open for sit-down dinners or corporate parties for up to 40 guests. 
5. Moxies Toronto Downtown
Moxies is yet another cool place that will make your office holiday party extra happening. Located on University Avenue, this place has an easygoing vibe, with a chef's special menu for events offering scrumptious food. The modern interior makes guests feel at home, making it a perfect choice for your next event. 
6. Auberge du Pommier 
If you want to serve French cuisine at your holiday party, consider Auberge du Pommier, located on Yonge Street. During this time of the year, you can enjoy Chef Doug Penfold's special menu, and indulge in your choice of drinks, be it wine, beer, or cocktails. The French country-inspired architecture and interior decor make the dining experience truly authentic, and it's also perfect for your office party. 
7. Carisma 
This Toronto Street restaurant marvels its guests with its simple and tasteful interior, warm hospitality, and Italian cuisine. You can host formal corporate events or holiday parties here during the upcoming festive season. 
8. Madrina 
This one's an ideal venue if you're planning to have a sit-down holiday dinner with your colleagues. Located on Trinity Street, this place boasts a charming interior. Here you can indulge in Spanish tapas by Chef Ramon Simarro and a wide array of drinks including imported wine and gins. 
9. The Sultan's Tent & Cafe Moroc 
The Sultan's Tent & Cafe Maroc on Front Street, East Toronto is a well-known Moroccan restaurant. If you want to jazz up your corporate party and make it out of the box, this place is just what you're looking for. The vibrant interior, the cozy vibes, and the use of textured fabrics, rugs, and cushions create a warm atmosphere, making your celebration a lot more joyous. Enjoy delicious dishes from their Moroccan-French menu and a variety of cocktails to complement the meals. It can host office parties with up to 200 attendees. 
10. Terroni – Adelaide
Located within the York County Court House, Terroni Adelaide has a warm and welcoming ambiance. The stellar dining room and the blend of modern styling with age-old architecture catch your eyes instantly, while the carefully crafted food menu delights your tastebuds. Terroni has a dedicated space for hosting corporate parties for up to 350 people, which makes it a great pick if you're hosting a grand holiday celebration. 
To book corporate events and parties at Blu Ristorante, Yorkville, contact us here.