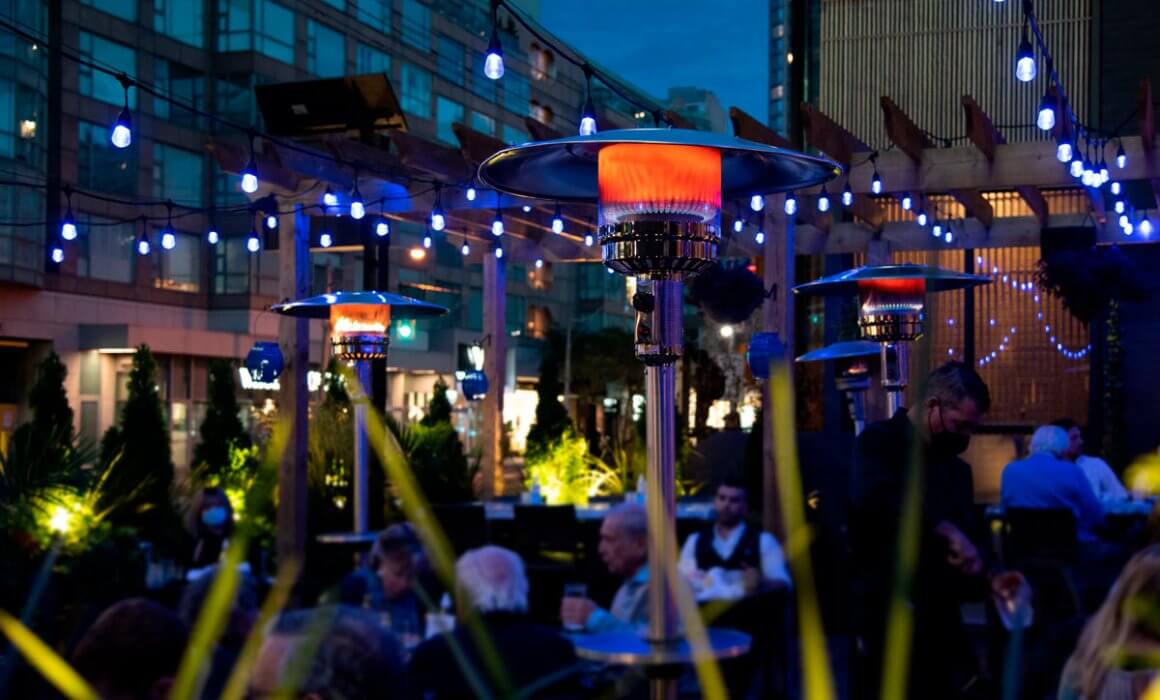 It's Friday evening, a tough week has finished and you're tired and hungry. Outside, the weather is great; a clear sky and nice temperature set the scenery for a perfect summer evening, ideal to dine out. Right now, you're wondering where would be the best place to relax and have a great dinner in a cozy environment where you feel at home.
Yorkville, the iconic hippie neighborhood during the 60's and now Toronto's high-end shopping district, comes to your mind immediately. You remember your best friend recommended Blu, an Italian Ristorante located some steps away on Yorkville Avenue. "You and Silvia (my wife) will love it. It's just an experience you can't miss!" said David.
There we are, hungry and ready to enjoy David's recommendation. The sun is setting, and we decide to have dinner at their patio. We haven't ordered anything yet, and we know David is right, this will be a great evening; an aroma of freshly baked bread coming from their wood fired oven welcomes us.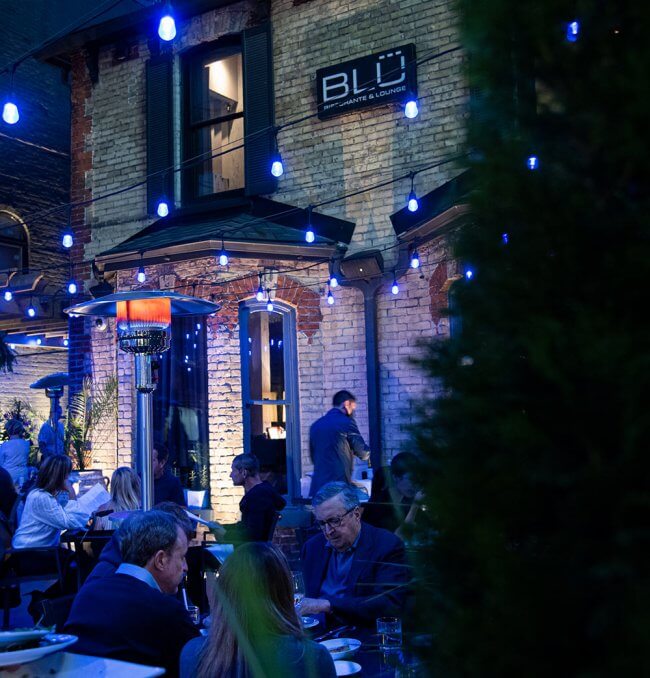 We have a hard time to decide what to order; everything looks delicious! There's no need to be experts in Italian cuisine to know the food is going to be superb. After a few minutes, the server who is very helpful with his suggestions, takes our order, finally. We feel adventurous and go for
a bottle of Chianti wine from Tuscany.
Meanwhile, food is coming, we have time to enjoy the ambience. Sunlight fades slowly at the time the patio is lit with an elegant soft blue light that comes from dozens of little bulbs hanging from the wooden pergola. Silvia looks happy and beautiful, we sip our wine and smile. All of a sudden, we hear from the inside the guitar chords of "For once in my life" and I breathe deep and happily; I know Blu is going to be my favourite restaurant.
Food arrived some minutes later, and it was great, but I'll need a complete blog entry to speak about it. Please, wait for my next post so that I can share a real Italian cuisine experience with you at Blu, the best Italian restaurant in Yorkville, Toronto.
Click here to book a table