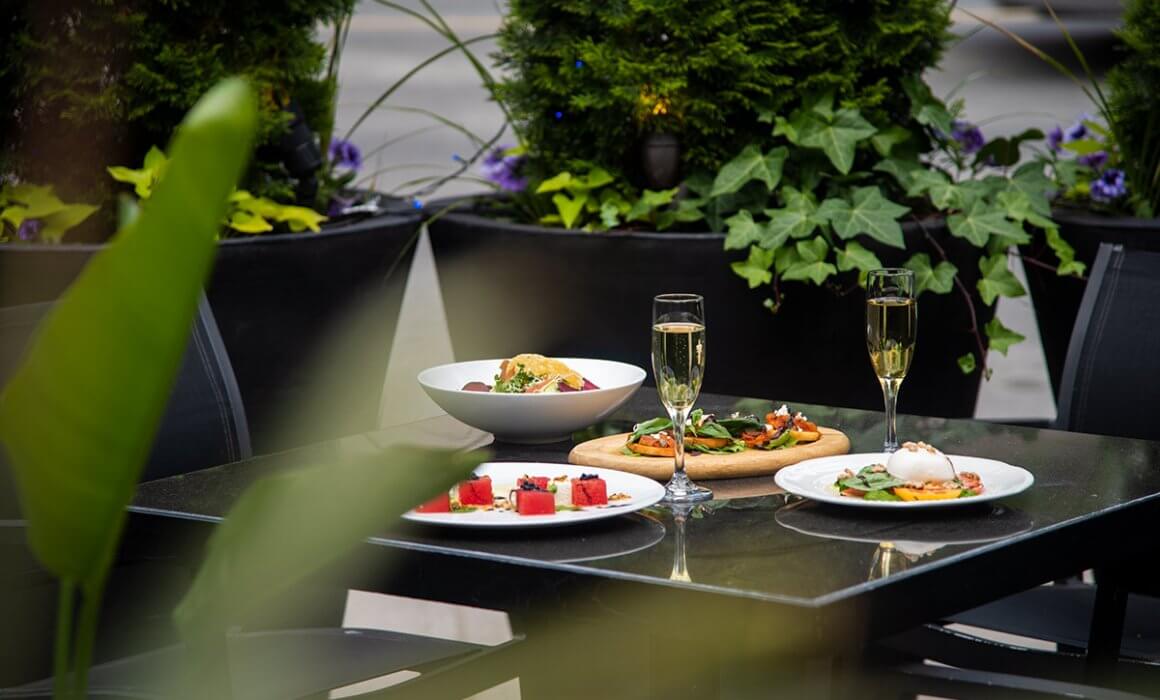 As the patio season comes in, people start to crave spending more time outdoors. And the easiest way to do that is to dine out the

al fresco

way. But what exactly is al fresco dining? 
What's with the term? What is al fresco dining?
Al fresco is an Italian term that means "in the fresh air" or "in the shade." Dining al fresco simply means eating outside or out in the open air. But you shouldn't confuse it with going on a picnic and eating at the park while sitting on a blanket. Al fresco dining typically involves comfortable seating, refined tablescapes, and a casual yet party-like atmosphere. 
What does al fresco dining include?
Al fresco dining can take many forms and happen anywhere—from cafes and gastropubs to lavish restaurants. But generally, here are the ever-present elements of this type of dining:
Outdoor setting: A defining characteristic of an al fresco dining experience is it takes place out in the open air. So when you dine out and are offered to eat al fresco, you can expect to be seated on a patio, terrace, or rooftop bar. 
Warm weather: Restaurants usually offer al fresco during warm weather or patio season. It's a good way to experience the cheerful weather with your loved ones. Some patios are heated to ensure a good temperature during breezy summer nights.
Casual party-like atmosphere: Patios and terraces for al fresco dining are often decked with lounge furniture, plants, umbrellas, awnings, and other elements that make the space casual and welcoming. These spaces can usually seat ten or more to truly create a party-like atmosphere perfect for hanging out or people-watching.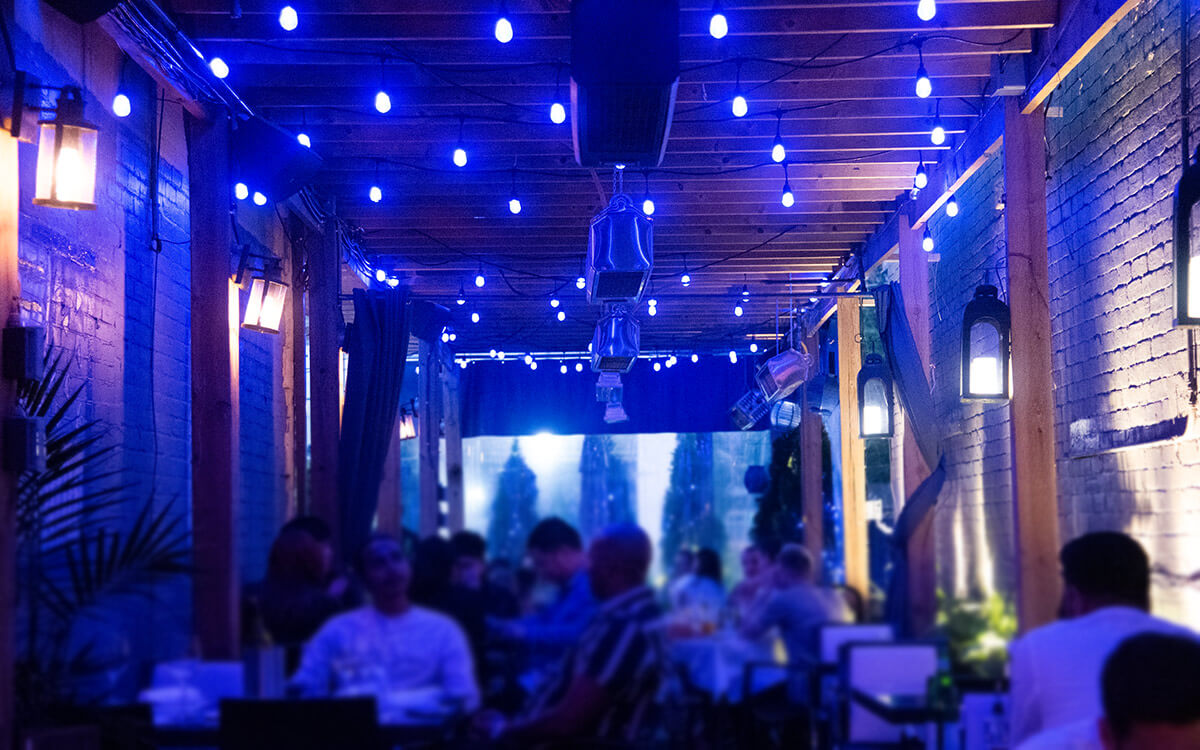 What are the common al fresco dining ideas?
While restaurants can technically serve any food or drinks al fresco, here are some dining ideas that are perfectly suited to an outdoor setting: 
Candlelit dinners

: Having a candlelit dinner on a tree-lined patio while gazing at the stars and listening to soothing live music sounds romantic. And that's exactly what you can get in some

patio restaurants in Yorkville

.

It's a great dining option for anniversaries and other special occasions with your lovely spouse or partner. 

Afternoon tea:

There's nothing more elegant than enjoying your afternoon tea the al fresco way. You can enjoy your tea and biscuits or finger sandwiches while relaxing under the shade of a luxurious-looking parasol on a gorgeous street-level patio.
Special or seasonal menus

: Most restaurants create a special menu for their al fresco diners. They use seasonal produce and offer meals perfect for the outdoor setting. These could include summer salads, barbecue classics for sharing, grilled peaches with mascarpone cream, and fruit-filled desserts suitable for the weather.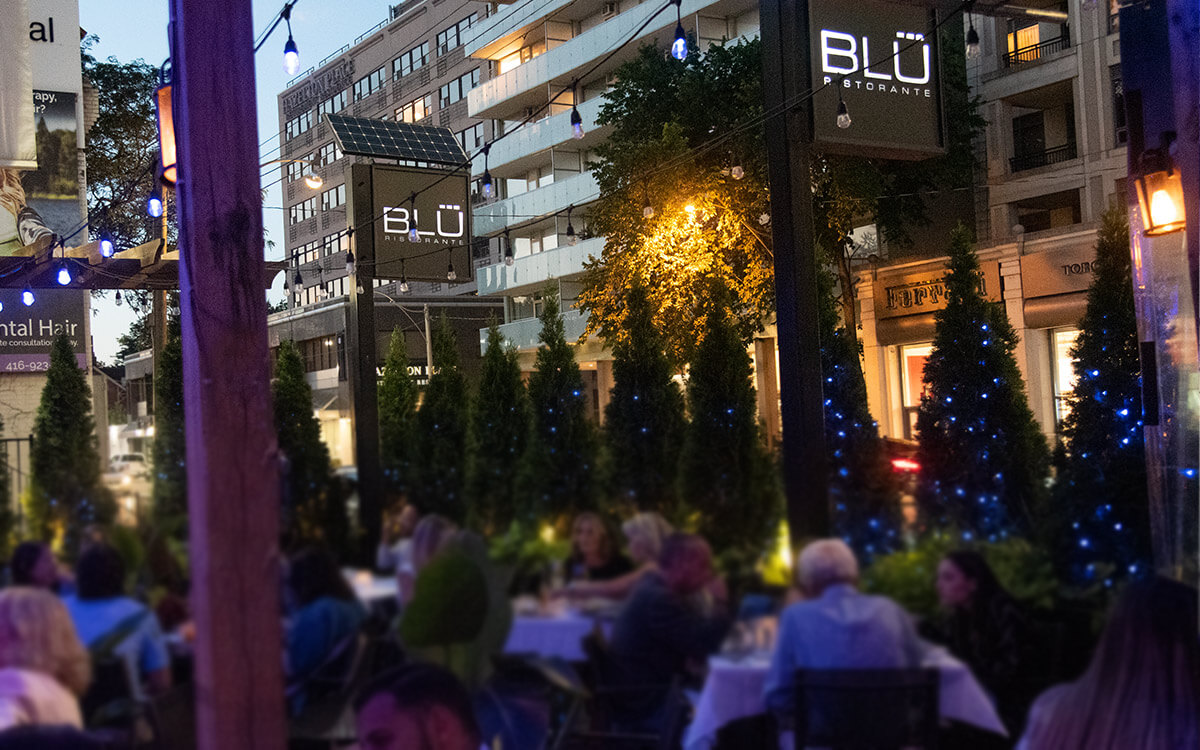 What are the other benefits of al fresco style dining?
Still on the fence about the al fresco style? Here are a few more reasons to consider it:
It's relaxing and helps improve your mood. 
Dining in the open air improves your mood and helps you relax. After shopping or walking around the neighborhood for hours, stop by one of the patio restaurants nearby. Order a cup of tea or a salad plate, ask to be seated on a patio or rooftop terrace and enjoy the view. You will surely feel relaxed as you hang out and enjoy the al fresco-style dining. 
It's less cramped than indoor dining.
Patios and terraces suited for al fresco dining are often less cramped than indoor restaurants. The tables and chairs are usually spread out to maximize the space. So if you prefer proper social distancing when dining out these days, al fresco dining is perfect for you.
The al fresco style is also conducive for intimate conversations or heart-to-heart talks, given the open space and distance between tables. It's great for dates and catch-ups with friends.
Food tastes better when enjoyed outside.
We've said it: food tasted better when enjoyed outside. It's all because of the atmosphere—from the open air & lush greenery to chill music and soft lighting. You will surely relish your laidback lunch with friends or dinner dates with your spouse. 
Final words 
Because of its outdoor setting and casual yet intimate atmosphere, al fresco dining is a good alternative to the traditional indoor dining experience. So as the warm season comes in, maximize your time outside by dining in one of the must-try patio restaurants in your area.