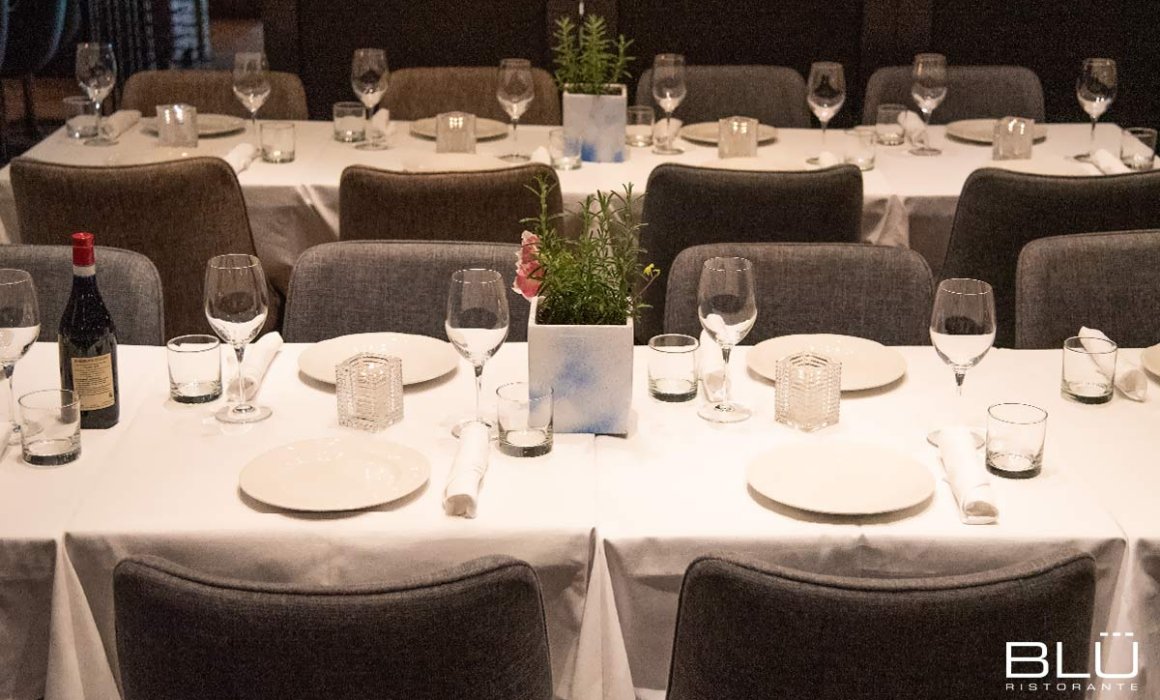 Private Dining Rooms: The Perfect Setting for Intimate Celebrations
When you're planning to celebrate a special occasion with your friends and family, the first step is to find the right venue. While traditional venues like restaurants and banquet halls have a lively atmosphere, they may not always offer the level of intimacy you'd want. This is where private dining rooms come into the picture. They offer a perfect setting for your celebrations, where guests can enjoy personalized service, privacy, and an unforgettable dining experience.
What makes private dining rooms a great choice?
Keep your celebration private
Unlike the usual restaurant space, private dining rooms are designed to offer guests privacy to enjoy their celebrations without any interruptions or distractions. Whether you're celebrating a milestone birthday, an anniversary, or a romantic dinner, a private space ensures that the focus remains solely on the occasion and the people involved. This intimacy allows your guests to connect with each other, spend quality time, and create lasting memories.
Personalized service
From dedicated staff to custom menus, private dining spaces offer a high level of attention to detail and customization. You can work closely with the chef or event planner to create a personalized menu that caters to your specific preferences and dietary requirements and deck up the venue according to your taste and preferences. This approach ensures every aspect of the dining experience is tailored to your desires, resulting in a truly exceptional celebration.
Flexibility
Unlike larger venues, these intimate spaces are designed to accommodate small to medium-sized groups. This flexibility makes way for a more intimate gathering, where conversations flow freely, and every guest feels valued and included. Whether it's a family reunion, a business dinner, or a romantic proposal, the compact size of the private dining room ensures that the atmosphere remains intimate and cozy, fostering a sense of togetherness and building deep connections among the guests.
Blu Ristorante: The ultimate private dining experience in Yorkville
If you're in and around Yorkville, Toronto, and looking for a private dining experience, you must try Blu Ristorante. They offer private rooms for dinner from Sunday to Thursday and lunch for every day of the week. Their excellent Italian cuisine, luxurious decor, helpful waitstaff, and warm ambiance will surely make your occasion all the more special. Book your reservation here.
Final thoughts
If you're someone who loves intimate celebrations where you can be yourself unabashedly and have a gala time with your close-knit circle, a private dining room would be perfect for you. It also works great for official events, in case you want to have a private discussion over lunch or dinner with your clients. The idea behind private dining rooms is to offer you privacy while also giving you all the services of a full-fledged event venue. You can customize the menu, change the decorations if it's permitted by the restaurant, and most importantly, pay attention to each and every guest and develop meaningful connections. So the next time you plan a cozy get-together, skip the usual restaurant seats and reserve an exclusive dining room instead!