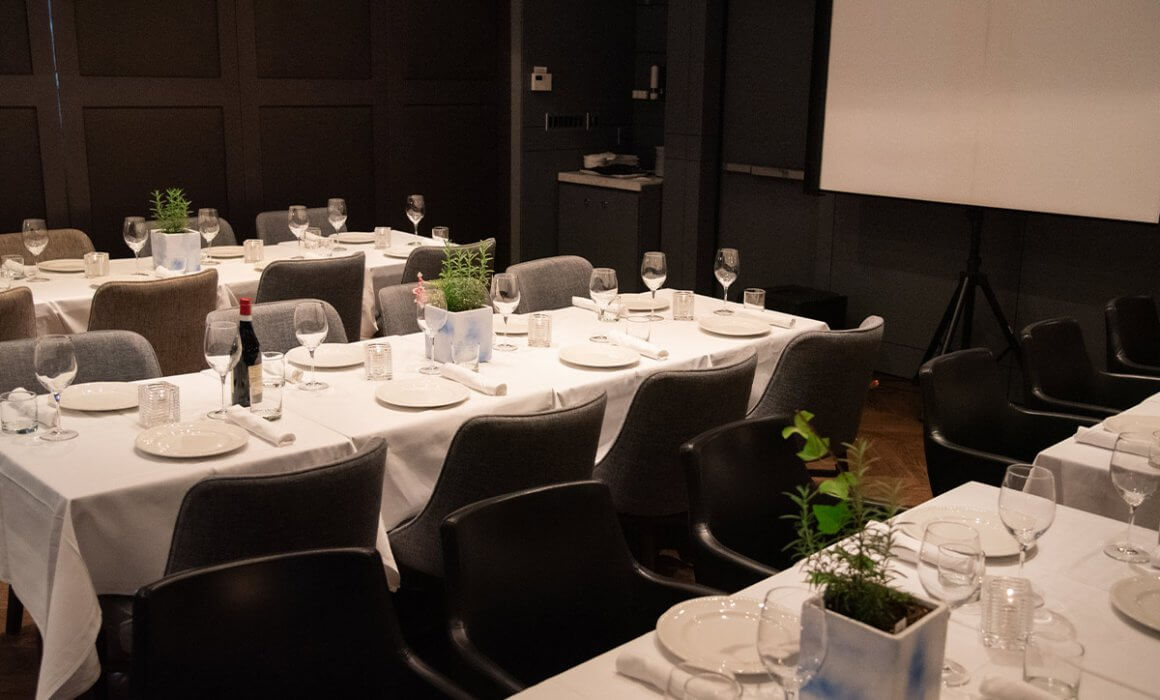 How to Plan a Corporate Dinner Event 
Planning a corporate dinner event may seem like a daunting task. You may need to scour the internet to find a good restaurant for your group. That's not to mention you have to consider every guest's dietary requirements when choosing a menu. But don't fret, as we're here to help. Here are some tips on how to plan a corporate dinner event. 
Find a restaurant in a good location.
What are the considerations when looking for a restaurant for a corporate dinner event? First, find a restaurant that can accommodate your group size. So it's essential to finalize the number of attendees before booking a restaurant. Also, you have to consider the restaurant location. Is it near your main office? Are your guests coming from a hotel? Be sure to consider the distance from the hotel or office to ensure the guests won't arrive late and potentially miss their meal. And once you find the perfect venue, book it promptly.
Reserve a private or semi-private dining room.
Is the event more than a dinner? Will there be speeches, awards or presentations? It might be better to reserve a private or semi-private space rather than booking multiple tables. A private dining room will have enough space for everyone and the activities you plan to do. Also, it often has the AV equipment you need for speeches or presentations. Go for semi-private rooms if you don't have a program set but still want to experience exclusivity. 
Ask the guests about their dietary needs.
Since it's a dinner event, it's crucial to consider the dietary requirements of each guest. So go out of your way to ask the guests before finalizing the dinner menu. It's also best to include vegetarian and vegan options on the menu. If someone requests a low-carb meal or a gluten-free dish, make sure to inform the restaurant. And don't forget the specific allergies your guests bring to your attention. Plan and coordinate with the restaurant promptly; most chefs will accommodate your requests and be happy to offer you various suitable options.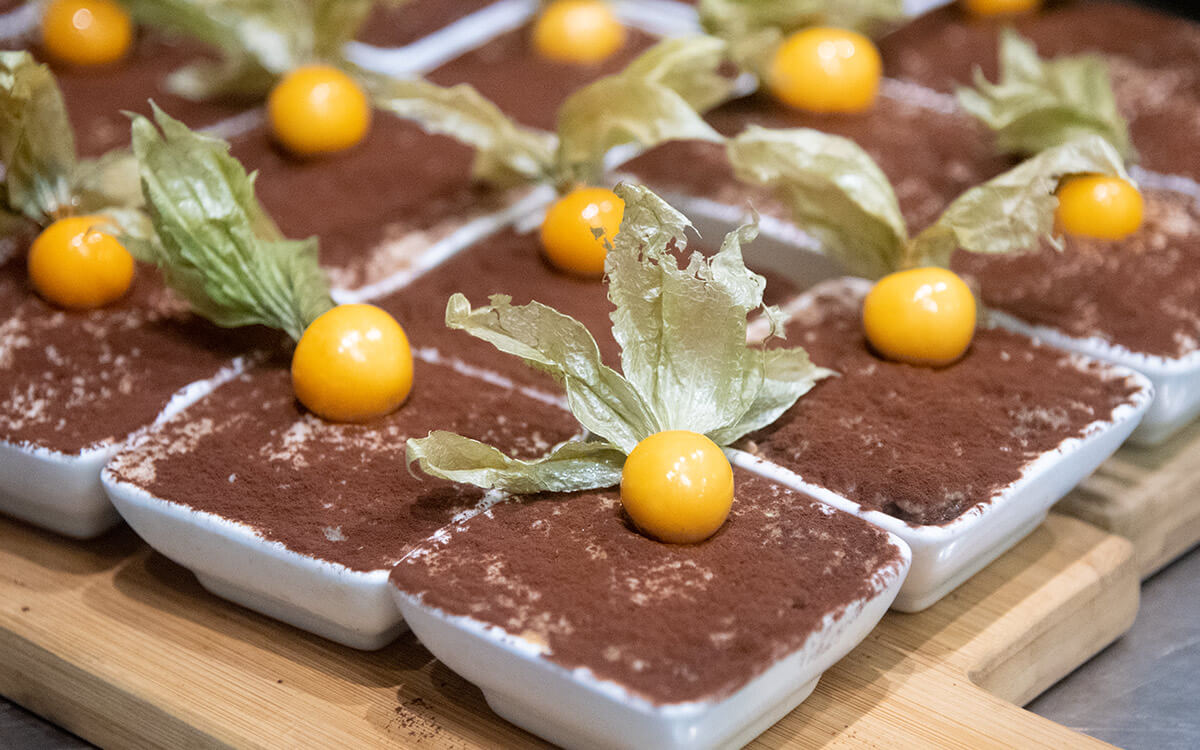 Pre-select wines, cocktails and other beverages.
Beverages can be one of the highest costs at corporate dinner events. If you don't want to go over your budget, coordinate with the restaurant to only offer beverages within your budget. Ask to pre-select wines, cocktails and other beverages you want to include in the drinks menu. This way, your guests will still have suitable options when the waiter comes around.
Don't forget about the event swags.
Giving your guests a swag bag after the event is an effective way to promote your brand. So after settling on the menu and venue, plan the gift bag next. You can include some of your products or items that best resonate with your brand. Make sure the bag is well-designed with your logo. You can even design it with the corporate dinner theme in mind. And don't forget to include a thank-you note. Pro tip: if your budget permits, opt for high-quality swag items rather than the mass-produced plastic items often handed out at trade shows. 
Allow some time for networking.
Since it's a corporate dinner event, allow your guests to have some time for networking. Consider scheduling around 30 minutes for it. That will give your guests a chance to meet each before they sit down for dinner. It will also help give people who may be running late a chance to arrive on time for the meal. Prior to the event, be sure to inform your guests about the dedicated time for networking. That way, they will be prepared to bring their business cards, handouts, or any items they may want to give to other people at the dinner event.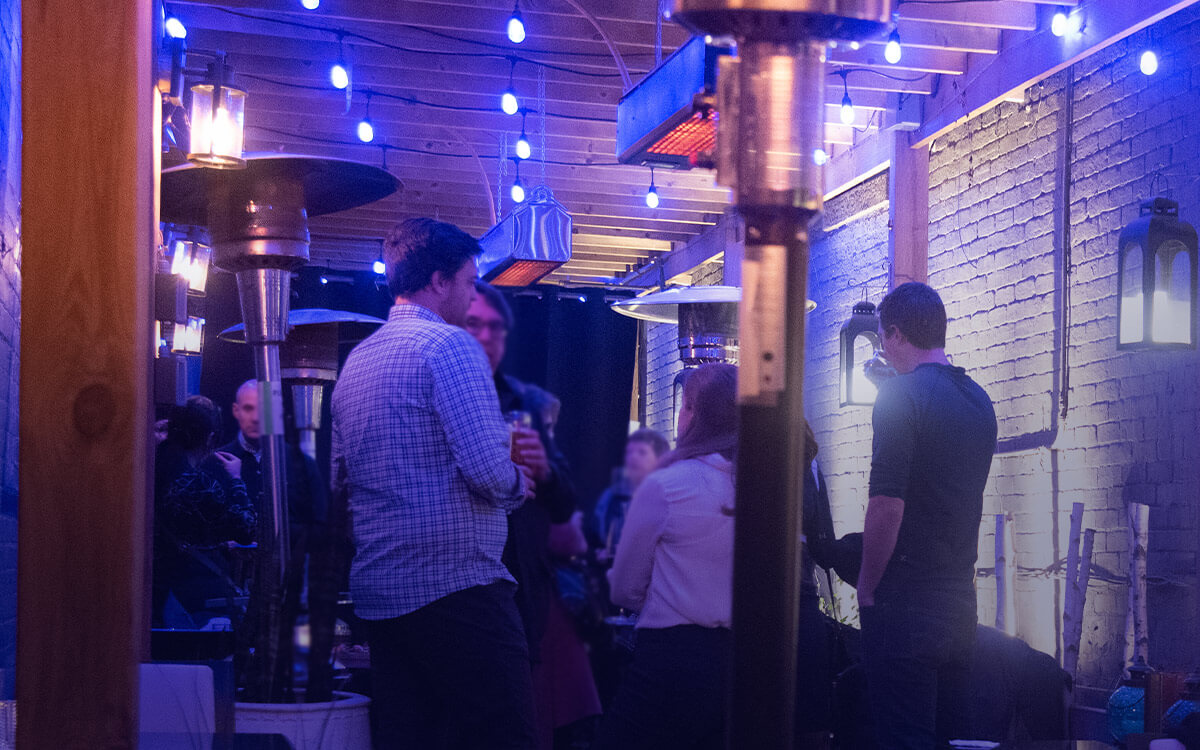 Planning a
corporate

dinner in Yorkville? Come to Blu Ristorante. 

Located in the heart of Yorkville, Blu Ristorante's luxurious and contemporary interiors set the perfect backdrop for your corporate dinner event. We offer private dining rooms that accommodate ten to 60 guests; you can also reserve the entire restaurant for up to 110 guests. Best of all, we have a trained staff ready to help make your event smooth, fun and memorable. We can arrange pre-set menus, audio-visual equipment, flowers etc. 

Give us a call today. Let's talk about your corporate dinner plans.