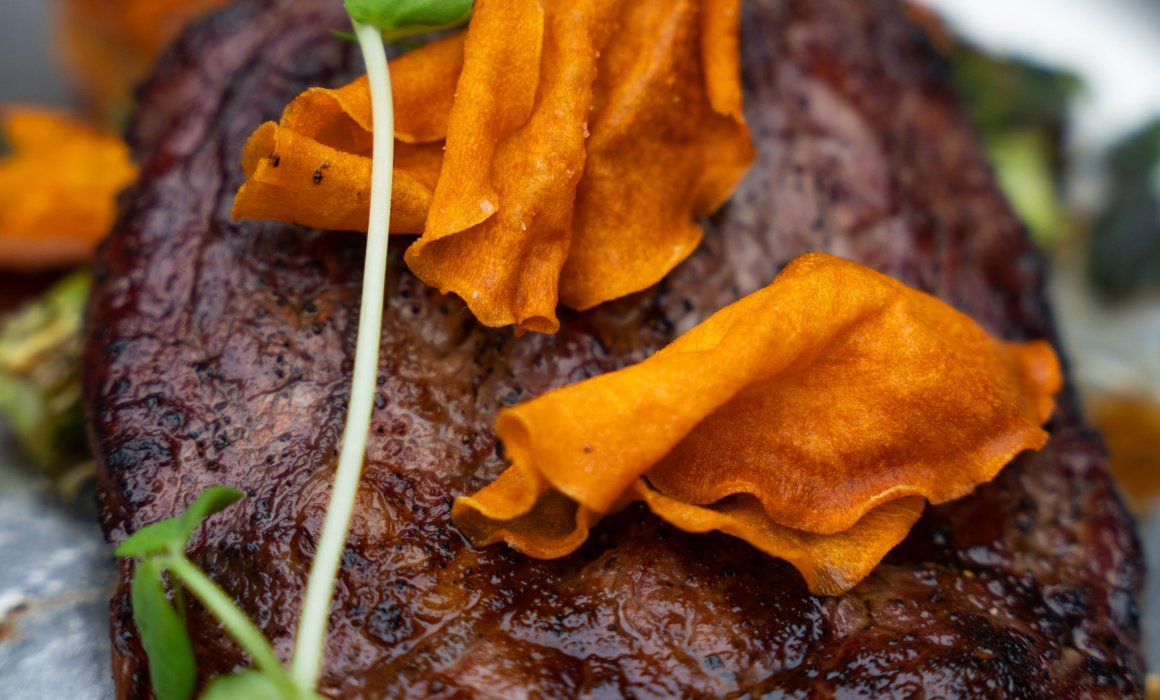 Exploring Private Dining Options for an Enchanting Date Night
Picture this: an evening aglow with soft, warm lighting; the scent of delectable dishes wafting through the air; the gentle strains of live ambient music creating an enchanting backdrop. What's even better? All of that is happening in a private dining room with your loved one.
So, if you're seeking an unforgettable date night experience, you must consider private dining. Whether it's the allure of a hidden garden oasis, the intimate sophistication of a wine cellar, or the sky-high elegance of a rooftop venue, the realm of private dining offers endless possibilities. Ready to learn more? Here are private dining options for your next date night.
Intimate Indulgence at Blu Ristorante, Yorkville
For those who understand the art of crafting an unforgettable evening, Blu Ristorante in the heart of Yorkville beckons. This contemporary Italian haven doesn't just offer a meal; it also presents an experience. Picture yourself stepping into a private room adorned with warmly lit stonewalls and grand mirrors. Cozy leather seating welcomes you while the soft glow reflects off crisp white-linen table settings. This intimate space accommodates ten to 26 guests, making it perfect for a private celebration or an intimate dinner for two. The romance is palpable, and the restaurant's modern Italian cuisine is a journey for the senses.
The Skyline Oasis: Rooftop Private Dining
Want to take your girlfriend or wife somewhere elegant and romantic for your anniversary date? Rooftop private dining venues in Toronto offer a breathtaking panoramic view of the cityscape, creating a mesmerizing backdrop for your evening. Whether you choose a sleek, modern rooftop lounge or a charming terrace tucked away in a hidden corner, the city's twinkling lights provide a captivating atmosphere. Imagine savouring gourmet dishes while immersed in the ethereal glow of the skyline—a memory etched forever in your heart.
Vintage Charm: Wine Cellar Dining
Step into a world where history and luxury intertwine. Wine cellar dining offers an intimate and cozy ambiance reminiscent of a bygone era. Surrounded by walls adorned with carefully curated wines, you and your partner will relish in the charm of old-world elegance. Indulge in a carefully crafted menu that complements the diverse array of wines at your fingertips. As you explore the symphony of flavours from your dry-aged steak or glass of exquisite wine, you'll find that each sip and bite tells a story, enriching the narrative of your date night.
Garden Serenity: Private Garden Lounges
Is your partner a huge plant lover? Surprise them by letting them escape the urban hustle and retreat to a haven of tranquillity. Private garden lounges immerse you and your partner in nature's embrace, where lush greenery and the soothing sounds of the outdoors set the stage for an intimate dining experience. As you dine under a canopy of stars, the world's worries melt away, leaving only the company of your loved one and the delectable dishes before you. It's a serene escape that captures the essence of both romance and relaxation.
Cultural Fusion: Ethnic Private Dining
Transport yourselves across continents without leaving the city. Ethnic private dining experiences blend the allure of diverse cuisines with the intimacy of a private setting. From the vibrant spices of Indian cuisine to the delicate flavours of Japanese fare, these dining options in Toronto and nearby cities open doors to cultures and traditions around the world. These are perfect date ideas, especially if you and your boyfriend or husband are both foodies-slash-wanderlusts. Go and immerse yourself in your next dining adventure!
The Bottom Line: Private Dining Is Perfect for a Romantic Evening
The world of private dining unveils a tapestry of experiences, each thread woven with romance, indulgence, and exquisite flavours. Whether you find yourself captivated by the elegance of Blu Ristorante in Yorkville, enchanted by the city lights atop a rooftop venue, drawn to the vintage charm of a wine cellar, embraced by the serenity of a private garden lounge, or intrigued by the cultural fusion of ethnic dining, there's a canvas of choices awaiting your touch. These evenings aren't just about dining; they're also about crafting memories that will be cherished for a lifetime. Start planning your private dinner today!

Want to learn more about Blu Ristorante's private dining option? Give us a call now.