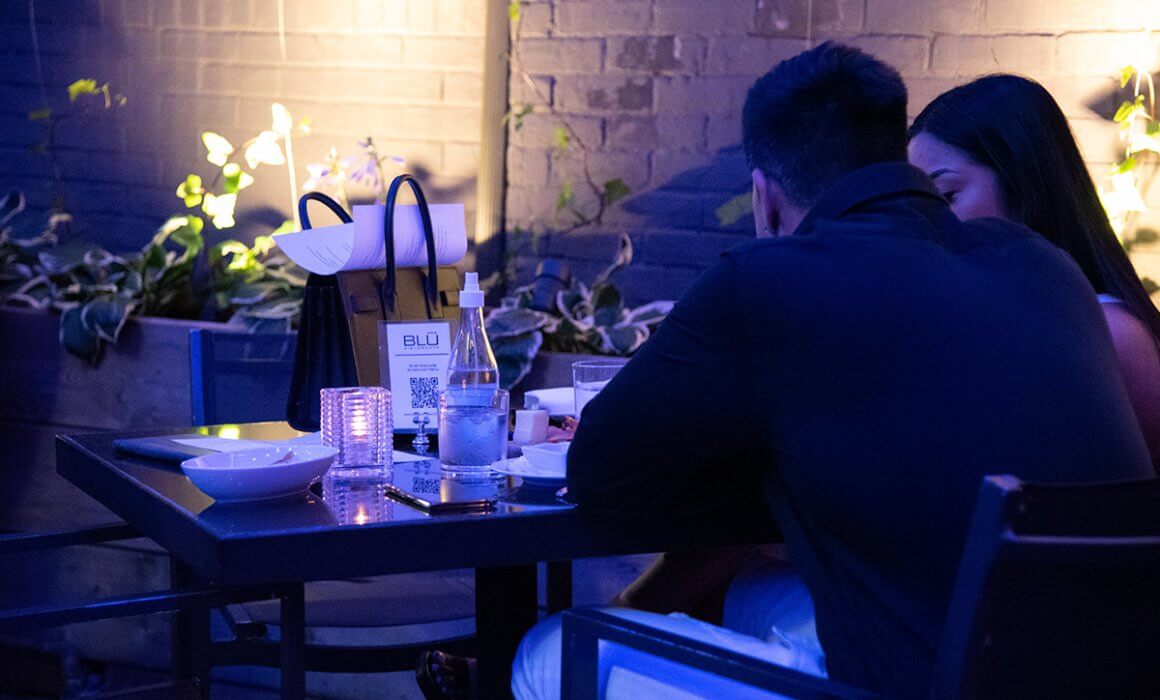 Yorkville isn't only known for its upscale boutiques, beautiful homes, and bustling culture—it's also home to some of the most interesting restaurants in Toronto, Ontario. Despite its small area, Yorkville boasts restaurants that offer a diverse range of cuisines. Visiting this neighborhood means you can eat Lebanese cuisine and grab gelato after. 
Moreso, Yorkville is full of restaurants that offer lovely alfresco dining. If you're dining out this patio season, you should check out this list of some of the must-try patios in Yorkville.
Blu Ristorante offers contemporary Italian cuisine and a wine bar right there in the heart of Yorkville. The modern decor of this restaurant is warm & inviting, but nothing beats its beautiful lush patio. Dining out on this patio will make you feel as if you were away. Your terrific dining experience will even be enhanced by the restaurant's soothing live music.
Looking for a modern Lebanese restaurant in Toronto? Check out Amal in Yorkville. Its food is heavily rooted in culture while making a nod to new traditions. It also has a stunning and heated second-floor terrace that overlooks Bloor Street. Enjoy delicious Lebanese food while hanging out on this terrace decked with plants, pillows, and multiple lounge furniture pieces. 
The Pilot was originally a clubhouse for musicians, artists, and writers. Today, it still has an artsy ambiance, but it's now a multi-level pub with an aviation theme. Apart from its main floor front patio, it also has a vibrant, spacious & heated rooftop patio called the Flight Deck. Climb to the Flight Deck and enjoy drinking draft beers and listening to live jazz music.
Offering contemporary & flavor-packed Japanese food, Kasa Moto is a gem in Yorkville. It also offers two options for outdoor dining. You can either dine at a street-level terrace or go up to the rooftop patio. The sprawling rooftop patio is decked with its own bar, space heaters, and cabanas. Dine here at night, and you can enjoy delicious sushi while gazing at the stars.
Situated in a two-story Victorian house, Bar Reyna is a cocktail & snack bar that delivers sumptuous Mediterranean-inspired snacks and signature cocktails. It may have a small facade, but it offers plenty of alfresco dining. It features a gorgeous front patio, along with a spacious backyard patio that can seat 48 people. Try Lamb Baklava when you visit here. 
A fan of the traditional British pub? Go to The Oxley! It's a gastropub that offers classic British pub fare—from fish and chips to traditional cask ales. It also has two patios. The front patio is on street level with a view of the Hazelton Hotel, while the courtyard offers a more intimate atmosphere. So go and grab a pint, choose a patio and enjoy your afternoon.
Sofia has created the perfect space for food, art, and drink. It offers contemporary yet nostalgic Italian dishes in a restaurant space that shares a constantly curated art gallery. You can check out the art pieces before sitting and enjoying delectable pasta and wine. Plus, it features an atmospheric patio that makes for an elevated al fresco dining experience.
Located in an array of Victorian rowhouses, Sassafraz is a gorgeous restaurant that offers irresistible French-inspired Canadian cuisine, wine, and cocktails. Apart from its lovely interiors, it has a shaded and romantic patio. It's a perfect place to enjoy sumptuous dishes while people-watching or celebrity-spotting. 
Cibo Wine Bar brings its southern Italian cooking to Yorkville. Here, you can enjoy handmade fresh pasta, delectable pizza, and other traditional Italian food. The restaurant offers two al fresco dining options. It has a side patio for an intimate dining experience. But if you want to be out in the open, you can stay on the street patio with umbrellas and shades.
Preferred a charming candlelit patio for your romantic dinner? Go to ONE Restaurant at The Hazelton Hotel. Its tree-lined patio is the perfect place to indulge in a lavish dining experience while welcoming the patio season. Have a plate of branzino or filet mignon while drinking a glass of wine and enjoying your al fresco dining experience with your loved one.