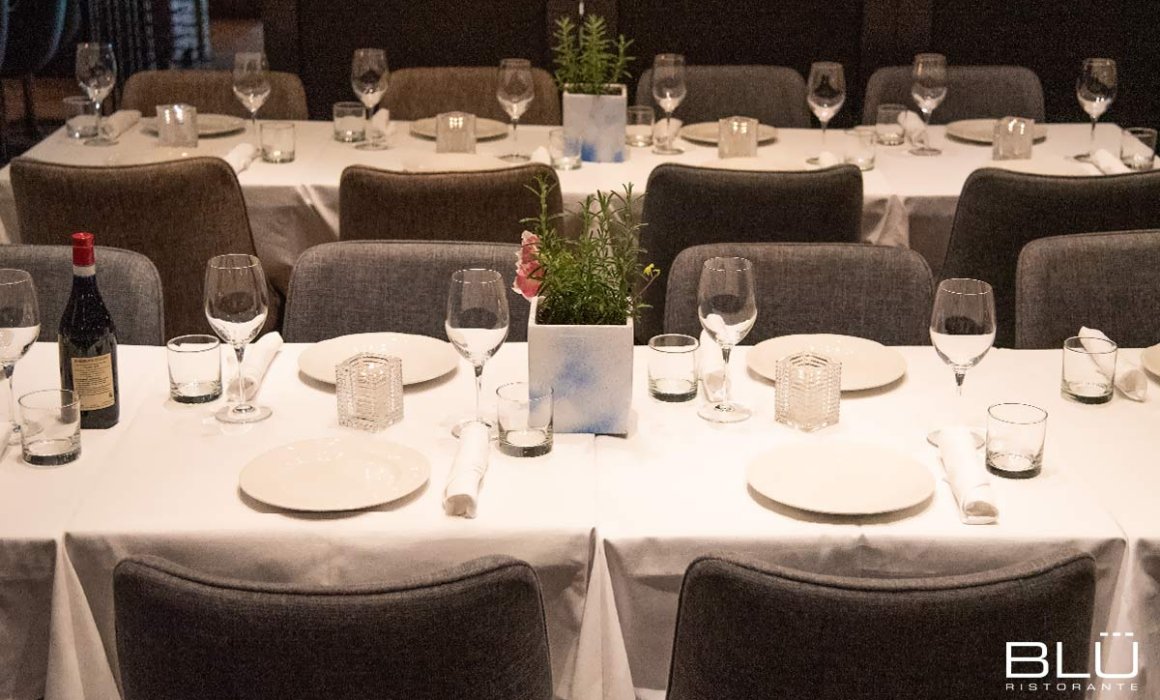 Celebrating Milestones: Private Dining for Graduations and Promotions
As the end of the school year approaches, many individuals will celebrate significant milestones in their lives: graduations. You can say the same for working professionals. While there's no set schedule or season for promotions, such milestones are worth celebrating too. And what better way to do so than hosting a private dining event? Private dining rooms offer the perfect setting for celebrating these milestones with friends, family, and colleagues in a more intimate and personalized atmosphere.
Need more convincing? Here are some reasons you should consider private dining for celebrating your teen's high school graduation or your husband's promotion at work:
Customizable Menu

Private dining events allow a customizable menu to fit your preferences and dietary requirements. So whether you're looking for a plated dinner or a buffet-style meal, most restaurants in Toronto have a culinary team that can work with you to create a menu that satisfies all tastes and dietary restrictions. You can even customize the menu to feature favorite dishes or incorporate dishes that have special meaning to the guest of honor.

At Blu Ristorante, we offer private menus, which you can customize to fit a theme or meet your guests' dietary needs. Feel free to collaborate with our team to create a good menu.
Personalized Service
One of the biggest advantages of private dining is the personalized service you and your guests will receive. The restaurant's staff will be dedicated solely to your event, ensuring each guest receives impeccable service all night or afternoon. From the moment you arrive to when the party ends, you and your guests will be treated like VIPs. That makes your milestone celebration even more special and memorable.
Private Atmosphere

Unlike the main dining area, private dining rooms provide an intimate atmosphere for your special celebration. Your guests can enjoy each other's company without the distraction of other restaurant patrons. This allows for a more relaxed and enjoyable experience for everyone involved, making the graduation or work celebration even more memorable.
Perfect for All Ages
Graduations and promotions are events that can be celebrated by people of all ages—and private dining rooms provide the perfect environment for everyone to celebrate together. From grandparents to children or office managers to the youngest colleagues, private dining rooms can accommodate all ages and make your celebration inclusive and enjoyable for all.
Audio/Visual Equipment

Many private dining rooms feature audio/visual equipment that can enhance your celebration. You can use this equipment to display photos, play music or videos, or even have a presentation to make the guest of honor feel even more special. This added feature can help create a more personalized and memorable experience for you and your guests.
Convenient Location
When it comes to celebrating milestones, convenience is key. Hosting your event at a restaurant with private dining options can save you time and effort in planning and logistics. Plus, many great restaurants in Toronto offer parking options or easy access to public transportation, making it easier for your guests from all over the city to attend.
At Blu Ristorante, our private dining rooms are located within the restaurant itself. All you have to do is enter through the wine bar, and you'll be welcomed by one of our upscale private dining rooms. You'll also be greeted and guided by our staff once you arrive.
Professional Photography
Celebrating a milestone like a graduation or job promotion is an important event you'll want to remember for years. Consider hiring a professional photographer to capture the special moments of your celebration. Many restaurants with private dining rooms have worked with professional photographers and can recommend a trusted provider.
Book a Private Dining Room at Blu Ristorante
Ready to book a private dining room in Toronto? Consider Blu Ristorante. We're an upscale Italian restaurant in Yorkville with private dining rooms to offer an unforgettable dining experience for our guests. With warmly-lit stonewalls, leather seating, and other elegant decors, our private dining rooms are the perfect setting for celebrating graduations, promotions, and other life milestones. Call us today to book one of our private dining rooms.