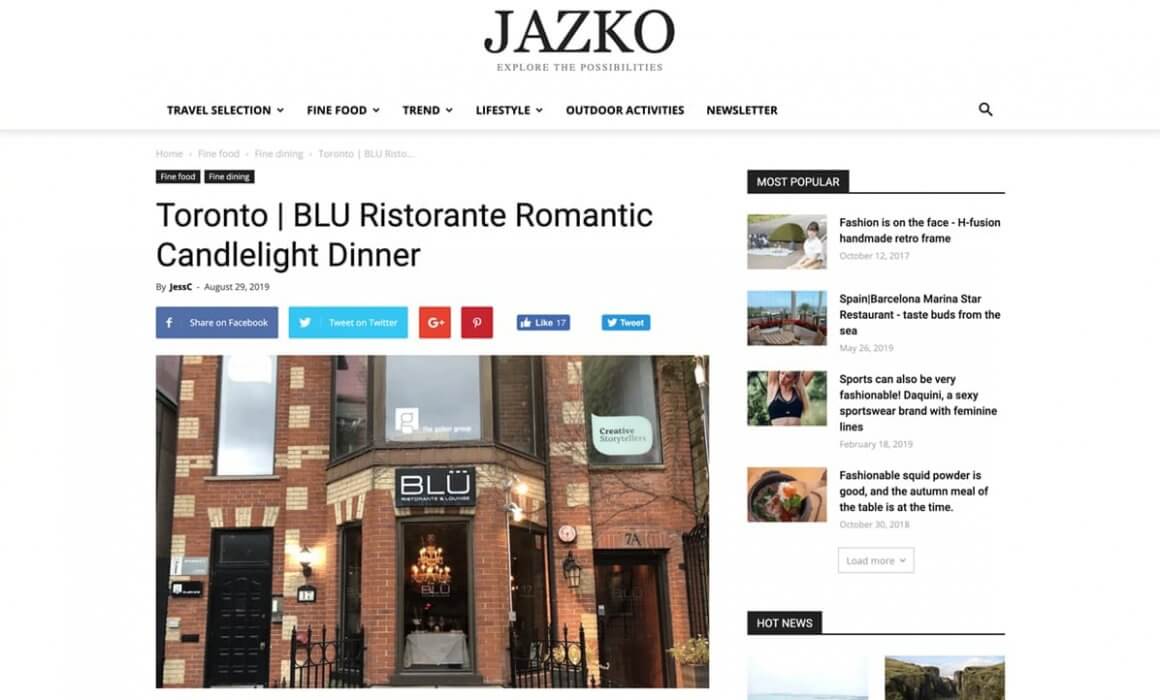 BLU Ristorante: A Romantic Candlelight Dinner
BLU Ristorante, located in Yorkville's high-end residential area, combines traditional Italian cuisine with modern creative cuisine to create the most luxurious Italian restaurant in the community.
Read what else Jazko.com has to say about BLU Ristorante.
Click here to read the full article.
Jazko is a news, entertainment, music and fashion website. Providing you with breaking news and videos from the entertainment and tourism industry.