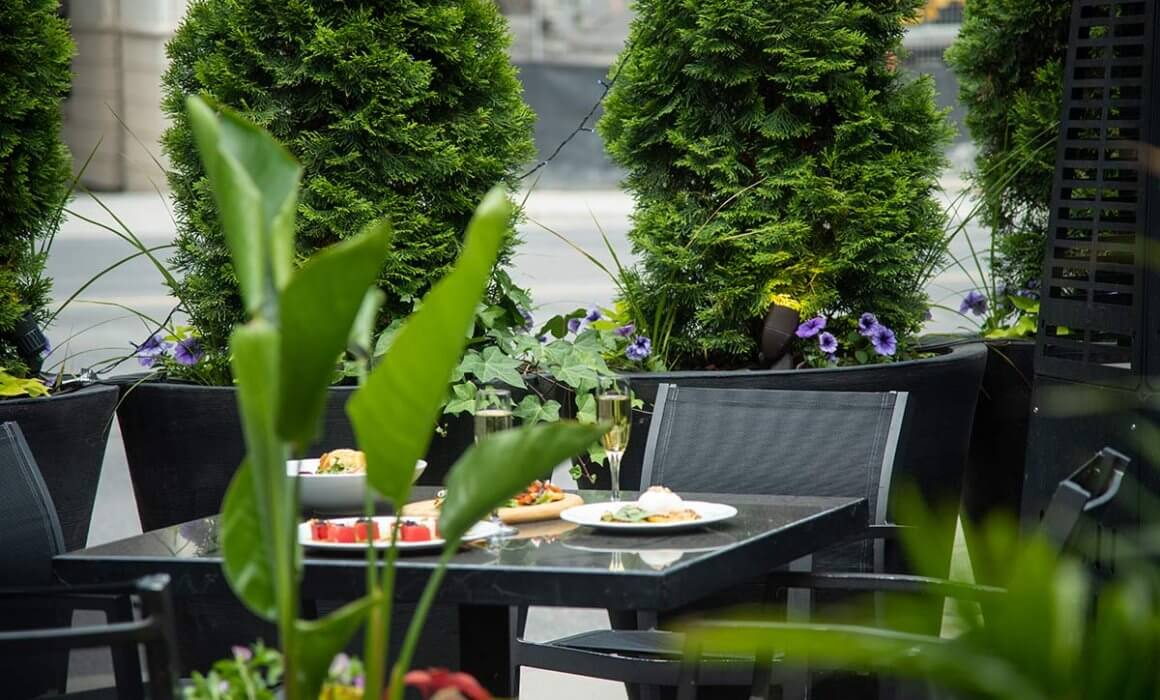 Al Fresco Dining in Yorkville, Toronto: The Best Patios to Enjoy this Summer
Summer is the perfect time to enjoy the outdoors and indulge in delicious food and drinks. So if you're looking for a great spot to dine al fresco in Yorkville, Toronto, you're in luck! The area has plenty of fantastic patios that offer a range of cuisine and ambiance.
Here are some of the best patios to check out this summer:
Blu Ristorante's Beautiful & Lush Patio
Blu Ristorante is a chic and elegant Italian restaurant boasting a beautiful outdoor patio area. The patio is surrounded by lush greenery and features comfortable seating, creating a romantic and cozy ambiance. The menu features classic Italian dishes made with fresh and locally sourced ingredients, including handmade pasta and seafood. You have great options for drinks in this restaurant, too! Blu Ristorante's extensive wine list includes an incredible selection of Italian and international wines, cocktails, and spirits. Book a table now.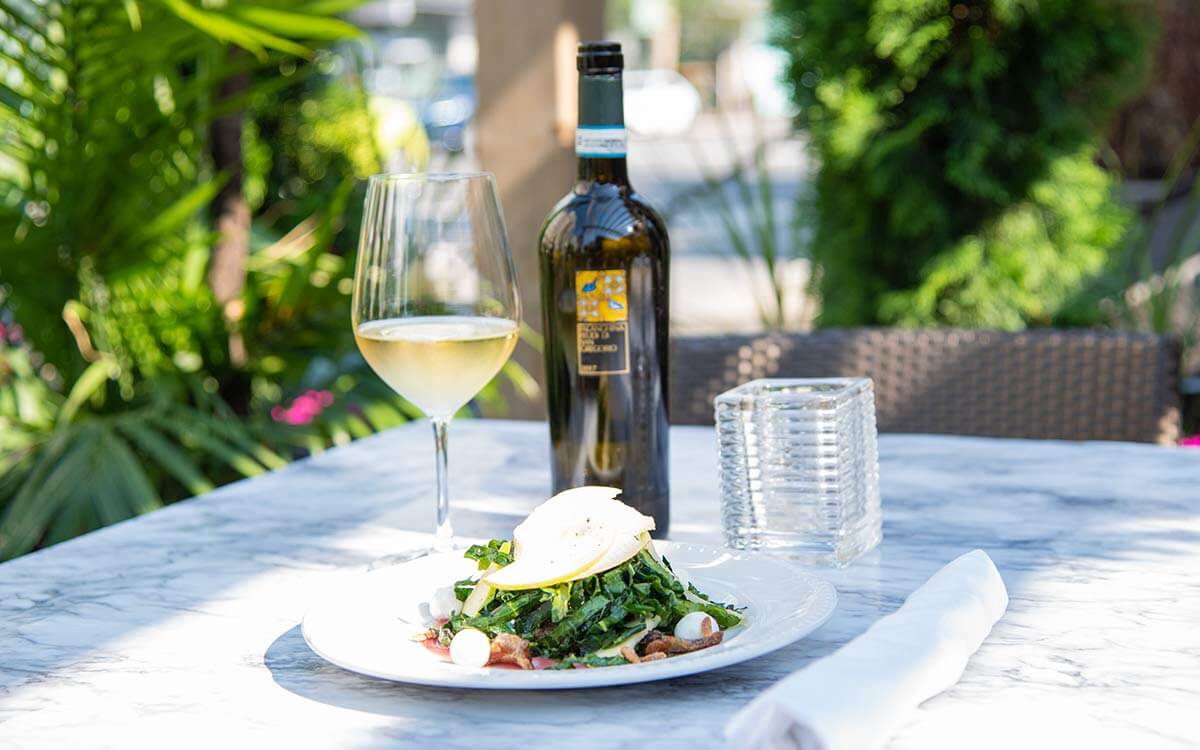 Hemingway's Spacious Rooftop Patio
Hemingway's is a popular bar and restaurant located in the heart of Yorkville, and its spacious rooftop patio is one of the best in the area. The patio features a bar, making it the perfect spot to enjoy some drinks and socialize with friends. Looking for comfort food to have with your beer or cocktail drinks? You'll be pleased that Hemingway's menu features classic pub fare, including burgers, sandwiches, and salads.
Kasa Moto's Breathtaking Rooftop Patio
Kasa Moto is a Japanese-inspired restaurant located in a stunning four-story building in Yorkville. It's known for its rooftop patio that offers breathtaking views of the city skyline and is beautifully decorated with plush seating and decked with a full-service bar. The menu features a range of Japanese-inspired dishes, including sushi, sashimi, grilled meats, and seafood. You can also enjoy drinking from its incredible list of cocktails and spirits.
Cibo Wine Bar's Street Patio
Cibo Wine Bar is a chic, modern Italian restaurant with two cozy outdoor patio areas. You can choose between a street patio with ample shades or a side patio for a more intimate dining experience. And no matter which patio you stay in, you'll be treated to delicious Italian cuisine. The menu includes fresh pasta, meat dishes, seafood, and more!
Sassafraz's Shaded & Romantic Patio
Sassafraz is a Yorkville institution that has been serving delicious food and drinks for decades now. The restaurant's outdoor patio is a charming and elegant space with cozy seating and ample greenery. On this shaded patio, you can drink wines & cocktails and enjoy a range of classic dishes, including steak, seafood, and pasta.
Bar Reyna's Year-Round Back Patio
Situated in a charming Victorian house, Bar Reyna is a Mediterranean-inspired cocktail & snack bar. While it may have a small facade, it features a year-round back patio. The patio can seat 48 people and treat them to Mediterranean-inspired dishes, snacks, and cocktails. You will surely enjoy al fresco dining in summer, especially if you try Bar Reyna's lamb baklava.
Trattoria Nervosa's Chic & Chill Rooftop Patio
Trattoria Nervosa is a cozy Italian restaurant that features a lovely outdoor patio. The patio is decorated with comfortable seating and lots of greenery, creating a charming and romantic ambiance. Trattoria Nervosa welcomes you with a classic Italian menu, including risotto and different kinds of pasta. Pair the food with Italian wines, cocktails, or spirits.
The Pilot's Stunning Rooftop Patio
The Pilot is a beloved Yorkville landmark that features a rooftop patio with stunning city views. It's the perfect spot to eat great food, enjoy some drinks, and have fun with friends. The menu offers classic pub fare, such as burgers, sandwiches, wings, and fish & chips. The Pilot also offers a delectable weekend brunch, so don't miss that when you're in Yorkville.
Summing It Up
Whether you're in the mood for Italian cuisine, pub fare, or Japanese-inspired dishes, there's a patio in Yorkville perfect for you. Blu Ristorante's patio dining is a must-visit, but don't miss out on these other fantastic options as well. So grab some friends, soak up the sun, and enjoy delicious food and drinks at one of Yorkville's best patios this summer.