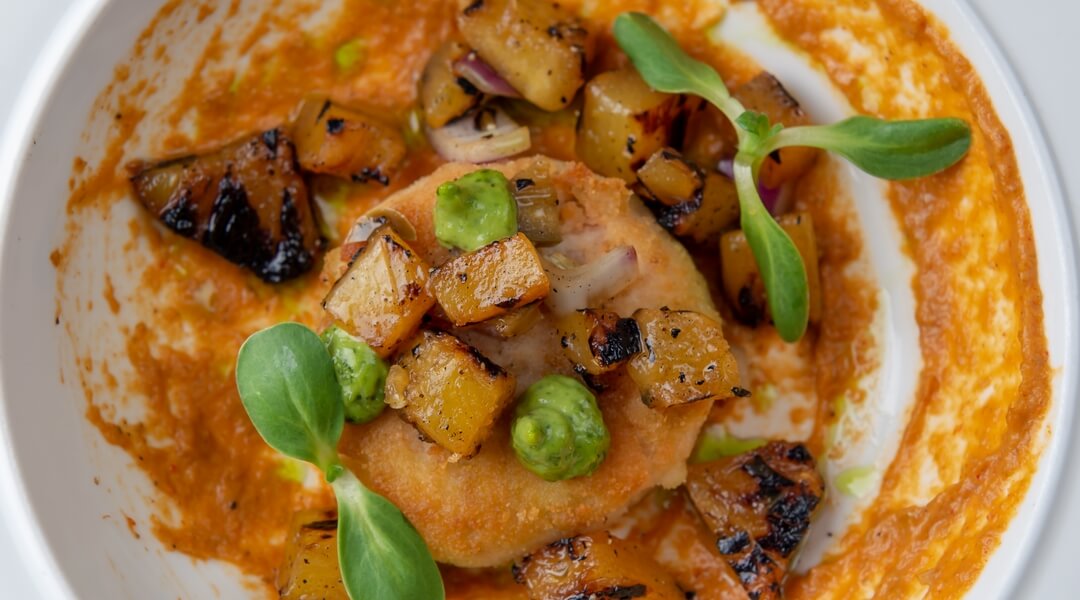 No matter what time of day it is, Italian cuisine offers a wide variety of recipes you might want to indulge in with friends, family or even by yourself. Pasta is one of the most popular choices to order in an Italian restaurant, since it is a straightforward dish to prepare. Layered with various ingredients, you can enjoy a quick delicious meal for the afternoon.
However, pasta isn't your only option. There are many other delicious lunch dishes depending on your preference at the time. Prepare your taste buds as we discuss a few delicious Italian lunch ideas:
1. White Pizza with Tomato and Basil
This is a perfect Italian lunch or dinner idea when you need to prepare a quick meal for a few people. The main trick with this recipe is to preheat the baking sheet before placing the crust to give it a crispier taste. Preparing this meal is quite simple, since all you need is to spread the pesto evenly over the crust and then sprinkle the mozzarella on the pesto.
Once you are satisfied with the spread, link and then slide the crust onto the preheated baking sheet. Remove the crust from the oven within 5 minutes, or when the cheese starts to melt. Evenly add tomatoes on the cheese, black pepper, and basil. Cut it into 8 slices and add a little red pepper, if you wish, to add an extra kick to the pizza.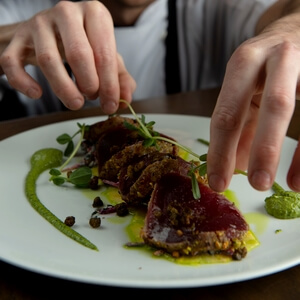 2. Filet Mignon with Arugula Salad
If you are looking for a meaty lunch, this would be the best dish to prepare. If the steak is good, minimal preparation is needed to get it done to your liking. A little salt and pepper over the steak are enough to cook the meat for about 8 minutes until it gets nice and juicy. The spicy taste of the arugula is an excellent complement to the steak.
Add a bit of mushroom, and the steak will be complete, all in less than half an hour. Serve with garlic bread or small portions of pasta for a much fuller meal.
3. Onion-Smothered Italian Burgers
Nothing screams American Food like a good old cheeseburger. However, you can give the burgers a sweet, distinct Italian flavour by adding a bit of balsamic-caramelized onions, herbs, and Parmesan. If you love cheese and would like to add it to your burger, melt half an ounce of mozzarella over the patties to give your meal a beautiful cheesy finish. This can be perfect for a meal of a few people, and you don't have to spend too much time preparing them.
4. Chicken Panini with Fig Jam
This is a quick meal to prepare and can feed up to four people. The sandwich makes excellent use of leftover chicken. All you need is to spread the top half of the bread with the fig jam, while spreading the other half with a mixture of cheese and butter.
Add your chicken slices onto the bottom half of the bread and then cover the sandwich. Put the sandwich in a Panini press for about five minutes depending on how crunchy you like your bread. Next, take the top half off and add a bit of arugula to the sandwich. You have a finger-licking Italian dish to enjoy afterwards.
5. Pasta with Prosciutto and Spinach
Pasta is an easy meal to make. It is also quick to prepare. Besides, you can add cheese tortellini for that rich creaminess and flavour to make it stand out. Adding some little spinach to this pasta, or any type of greens for that matter, and a mixture of cheese, makes it a complete meal. The prosciutto can be substituted with pancetta or bacon, but one would have to cook them until they are crisp before adding them to the pasta.
6. Pesto Caesar Salad
This is quite an interesting take to a classic meal popular with many people all over the world. It is light and quick to assemble, not to mention that it packs an impressive, nutritious value. This can be good for lunch at the office as it is straightforward and quick to prepare. The creaminess of the dressing is blended in with the basil punch of pesto. The lemon pungency of the Caesar dressing can give it an exciting flavour ideal for a quick lunch.
7. Italian Sausage Soup
This is one way of making the already-delicious Italian sausage even tastier. Simmering the sausage in the soup gives it more flavour as the soup seeps into the sausage, making you crave every bite. It is also a very versatile recipe and easy to make. Short pasta can be used as substitutes for the shells, as well as other greens to replace the spinach. Whatever you can add to make your soup tastier, be bold and throw it in.