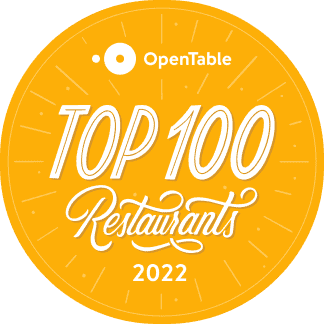 top 100 restaurants in canada
Blu Ristorante has been named one of the #OpenTable100 Top Restaurants in Canada for 2022, based on more that 1 million reviews submitted by verified OpenTable diners.
our PATIO
Come and enjoy our beautiful and partially covered patio for full service.
Blu continues to follow all COVID-19 protocols to ensure you have a safe, healthy and enjoyable dining experience every step f the way.
Intimate Fine Dining
Blu offers private rooms for dinner Sunday to Thursday only and, every day of the week for lunch.
Best Italian Restaurant in Toronto
We continuously strive to exceed expectations and we're extremely proud to be recognized for our efforts as one of Toronto's Best Restaurants.
Awards & Recognitions:
Blu has been awarded by OpenTable Diners as:
Open table 2018/2020 'Canada's 100 Most Romantic Restaurants'
Open Table 2017 'The 100 Best Italian Restaurants in Canada'
TOP 100 Restaurants in Canada on open table 2016/2021

Top 50 Most romantic restaurants in Canada 2016
Restaurant in Yorkville, Ontario
At the intersection of Avenue Road and Bloor in downtown Toronto you'll find Yorkville, an upscale neighborhood home to art galleries, museums, high end shops, restaurants and more. The area was once an enclave for actors, musicians, but eventually transformed into a mecca for retail therapy and home to some of the top restaurants in Toronto, Ontario.
Just steps away on Yorkville Avenue, sits Blu Ristorante & Lounge. Call us today and see for yourself why Blu is recognized as one of Yorkville's best Italian restaurants.
MUSIC
Live Music on Fridays, from 7:00 pm to 10:00 pm.
(Guitarist / Singer).
Sundays, from 6:30 pm to 9:30 pm. John Campbell (pianist/singer).
Toronto blogs
"Blu Ristorante, one of the Best Italian Restaurants in Toronto"
Click to find out more!
Contact US
Book a table or your next event.
90 Avenue Road
Toronto, ON M5R 2H2